From Cyberpunk 2077 to Mario 64, games often run into walls in terms of errors and bugs. No matter how high the production value of a game is, errors are an integral part of the development of most games. In this article, we'll cover an error for our favourite game, Friday Night Funkin. Here's what we know about the Friday Night Funkin error could not load module and how to fix it: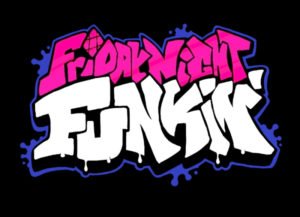 Friday Night Funkin
Stop sulking, and get funkin! Friday Night Funkin is a favourite of the indie gaming community, and rightfully so. Employing a DDR-esque gaming mechanism, incorporating a great art style and a wide range of background scores. The music is definitely a highlight of the game. Apart from this, the game gained traction for the dedication the developer puts in to update the game regularly.
These updates also include several characters from Newgrounds, an indie content creation website. Friday Night Funkin has been the topic of several Youtube videos and has been covered by several streamers as well. With great content that is regularly updated, an extensive fanbase, and the simplicity of the game itself, Friday Night Funkin has made its mark in the gaming world. Also, the game is free to play.
Friday Night Funkin error could not load module
"Could not load module" is a common error that has occurred for several Friday Night Funkin users. This error is seen on the PC platform for the game. Several threads have been made about the same, typically on Reddit and itch.io. Several users reported the same error occur when they tried to play the game on PC.
1 month ago, Reddit user u/ofthesummercourt submitted a reply on a post about the same error. The comment with the solution for the error  read:
found a solution to this!! You have to open it from inside the .zip file – just trying to open the .exe does not work (at least for me) as it produces that error. hope it helps!