If you are facing an issue with the Freedom Mobile services and not able to send text messages, do not worry as you are not alone. Many users are also facing a similar problem.
A quick look at social networking sites confirms that Freedom Mobile services are indeed going through some glitch & server issues. Have a look at some comments down below.
@robborden @FreedomMobile my text messages have not been working all day. Any idea of when this issue will be fixed?

2020-01-22 23:55:49
@Deirdre33 Unable to send texts @FreedomMobile ??? Notice on Twitter that this has been an issue for many all day but I haven't seen an update

2020-01-22 23:37:44
@Vahchy Hey, @FreedomMobile ! None of my texts are sending! I have a fully updated Galaxy s10+ and bill is paid and up to date. Is this a known issue?
An outage tracking website, Down Detector also shows the report of outage in some locations. Have a look at Down Detector outage map & report down below.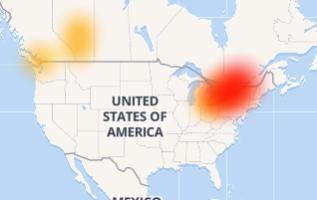 No official statement regarding the current outage has been issued by Freedom Mobile Officials. Rest assured, we are keeping a close watch on the current outage & situation. Whenever any update will arrive regarding this issue, we will update the column.