If you are looking for information regarding the release date for the Inferno Update for Foxhole, you have come to the right place. Foxhole is a massively multiplayer game with unique gameplay elements, unlike most multiplayer games. Likewise, it is a game where players get a top-down view similar to an RTS game. However, each and every soldier in the game is player controlled. In addition to this, the battle/war in the game takes place across a persistent battlefield. The game is gaining attention from fans due to its unique gameplay. Many players are thus anticipating the new update of the game. This article is therefore regarding the Foxhole Inferno Update Release Date.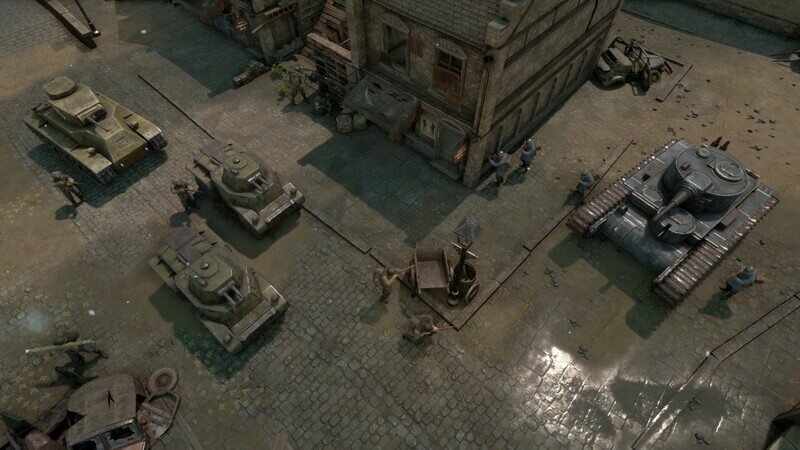 What is the Inferno Update?
The 1.0 or Inferno Update is a massive upcoming update for the game. Likewise, it is an update that is going to bring new features as well as gameplay elements. The update will include Facilities as well as Trains. In addition to these features, the update is also set to include player-built facilities, new weapons, buildable transportation systems, as well as other new features. This update is an exciting one for players who are looking for more features in the game. A massively multiplayer game like Foxhole requires consistent updates to retain engagement. Thus, the Foxhole Inferno update is a big deal.
Players who want a more in-depth look at the update can check out the trailer below –
Going to the main topic of this article, you can find out all the latest information you need regarding when is the release date for the Inferno Update by reading below.
Foxhole Inferno Update Release Date: When is it coming out
The Inferno Update for Foxhole is currently set to release on September 28, 2022. Likewise, this release date is exciting news for players as they won't have to wait for long. Thus, players who are looking to check out the new features that are coming in this major update can do so this month.
This was an article regarding when is the release date for the Inferno Update in Foxhole. You can always keep up-to-date with Digistatement for the latest game news as well as guides.