Making a purchase to get that special skin or cosmetic to stand out is every Fortniter's dream and its in-game shop offers a lot of exquisite items. Fortnite is by far one of the popular battle royale games that are well known around the world for its goofy graphics, engaging gunplay, and silly crossovers that we all enjoy. Epic Games have managed to create an engaging multiplayer game that has millions of players and an amazing community.
However, lately, the game is having all sorts of issues where players are facing multiple in-game glitches and bugs where the game refuses to accept credit cards to buy items. Is this true? Continue reading the article to know more about the issue and fixes that'll get rid of it for good.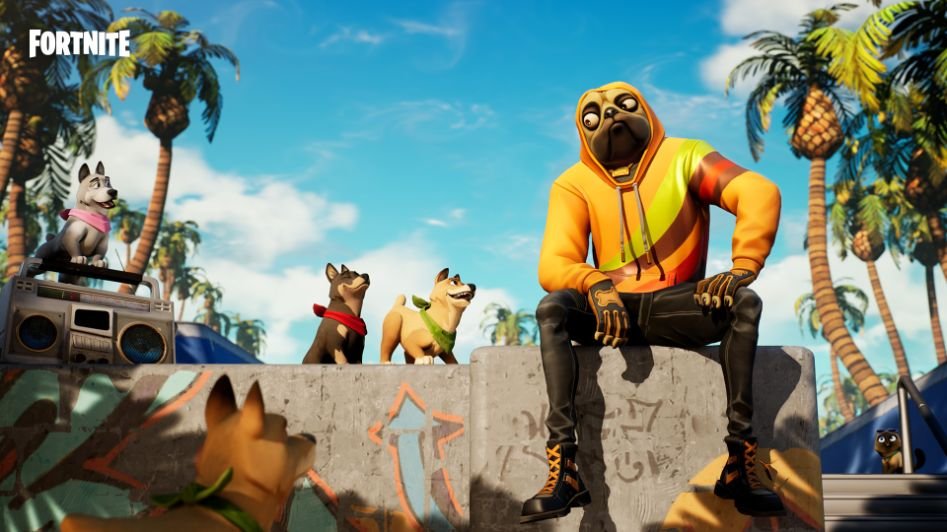 The cause of the credit card error in Fortnite.
The game has millions of players that are actively playing and sometimes servers crash due to overload or bugs that mess up proper functioning. Due to this, the game is unable to process transactions made by the user. There are also instances where the purchases don't work because of faulty installation or missing and corrupted game files. Luckily they can be fixed and you'll be able to purchase v-bucks without any effort. Here are the workarounds that you should try to fix the credit card issue in Fortnite.
Restart the game.
If the game is having issues with purchases, then it must be because of a server issue or game lag and can be fixed by closing the game and relaunching it again. Try restarting the game and see if you're able to make purchases again or not.
Change server region.
Another reason why you're unable to make transactions in the game is that the server that you're in has a high ping. Changing the matchmaking region can fix the issues, to do that, follow the steps mentioned below.
Launch the game and click on "Menu".
Go to "Settings" from the option.
Open the game tab and scroll down until you see "Matchmaking region", switch to regions that have lower ping.
Close the menu and try making a purchase.
Check your account access.
If you're frequently splurging all your money on in-app purchases through your account or credit card, there's the possibility that Epic Games might have revoked the ability to purchase for security reasons. If that's the case, you should wait for some time and make the payment again.
Change your payment option.
If you're unable to make purchases due to consistently using a single credit card or account, try using a different medium to make payments. Try different payment methods like PayPal, UPI, etc, and see if you're able to make purchases or not.
Reinstall the game.
Only attempt this method when everything has failed to work. So, to do so, follow the steps mentioned below.
In the start menu, type Control panel and open it. After that, go to "Programs and Features".
In the list, look for Fortnite and click on it. After that, click on "Uninstall".
Now, start the Epic Games launcher and download Fortnite again.
We hope that you enjoyed reading this article, stay tuned for more updates about Fortnite and other news at Digistatement.