Fast Travel is a very important feature in almost every role-playing game. Naturally, Forspoken players are also wondering if they can skip the boring long, and frequent travels. Fortunately for everyone, the game has a fast travel feature. But, most players don't know how to unlock and use it. Well, it is important for you to learn everything about it as fast travel will save you a lot of time. So, if you are also looking for more information on this, then you have come to the right place.
Forspoken in an action role-playing video game. You play as Frey, a modern New Yorker who mysteriously gets transported to Athia. Athia is a beautiful yet harsh place. Your goal is to use your magical abilities and find your way back home. During this time, you will come across all sorts of enemies and beasts. The main plot of the game is also quite interesting. This means that you will stay hooked till the end. The game's combat is also engaging and not boring. But, you will need to travel long distances in order to reach new objectives in Forspoken. So, fast travel can make your life much easier.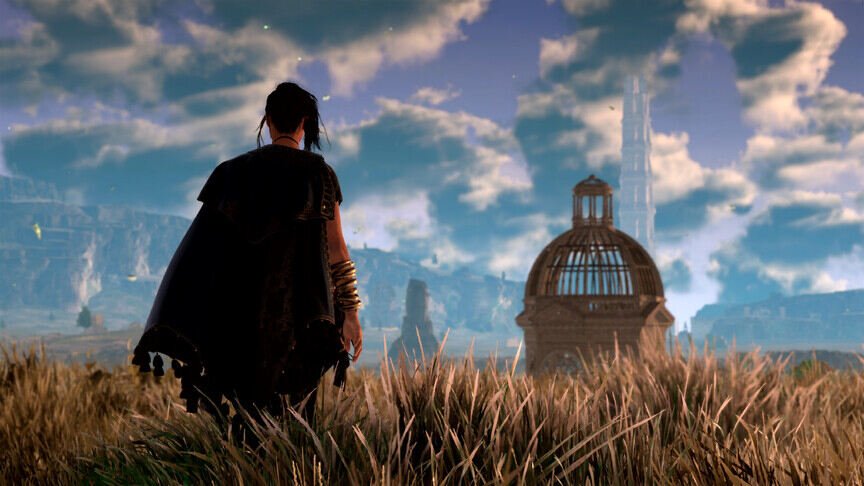 Forspoken: How to Fast Travel?
It is actually very easy to fast travel in Forspoken. All you have to do is rest at Pilgrims Refuges and Belfry Towers. Players will often do this because they will be able to recover their health at these locations. So, sooner or later, you will visit them. But, you will need to explore first. They are long tower-like structures that can be found in a lot of places. Not only can you recover your HP but also interact with your familiars at these locations. All you have to do is find these structures and simply go near them.
Once you unlock a Pilgrims Refuges or a Belfry Tower, you can open the map and select another one of these locations. Then, simply select Yes when the game asks for your confirmation. This will instantly fast travel you to the selected location of your choice. Fortunately, players don't need to unlock any special skill in order to use fast travel in Forspoken. All you have to do is unlock your first Pilgrims Refuge or Belfry Tower and visit them each time you want to go to some far-off location. Well, this brings us to the end of this article. Stay tuned to Digi Statement for more guides like these.