It is crucial for players to learn how to block incoming attacks in a game. This fact holds true when you are facing giant monsters in Forspoken. You can either dodge the attacks or block them. But, not everybody knows how to properly use this skill. Well, the game does not have a dedicated block button. This leads to a lot of confusion as you need to block attacks to sustain much longer in a battle. Anyways, if you are looking for more information and want to learn how to block in Forspoken, then you have come to the right place.
Forspoken in an open-world role-playing video game. You are the main character, Frey, a normal New York girl, who somehow gets transported to a mysterious land called Athia. Now, your goal is to find the answers and a way back home. You will encounter all sorts of enemies along the way. But, your magical powers will help you forge your path. Forspoken has fast-paced combat. The parkour is also not bad at all. Though at the moment, a lot of players are facing performance issues while playing the game on PC. However, we will cover this topic in some other articles. For now, let's discuss how you can block attacks in the game.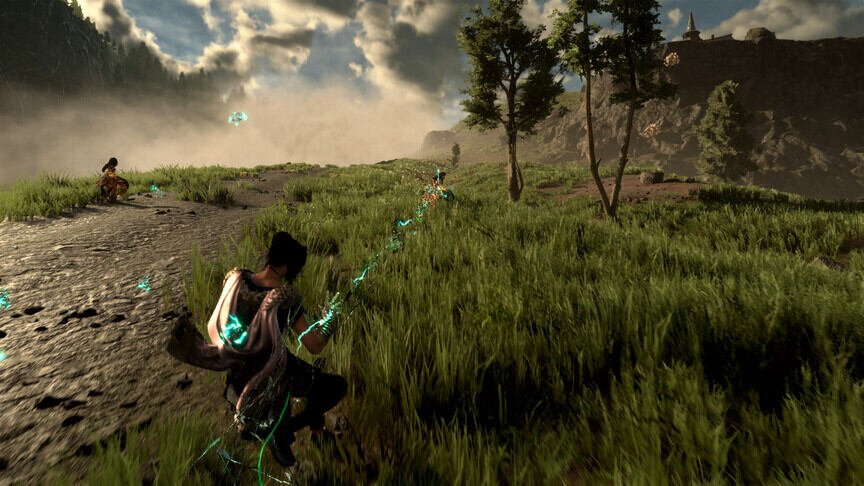 Forspoken: How to Block Incoming Attacks & Counter
As we mentioned before, there is no dedicated key to block in Forspoken. But, Frey can automatically block attacks due to Cuff. This magic will block a lot of attacks and reduce their damage. But, this is not the most optimal way to block attacks in the game. There is one other way to stop attacks using your magic. But, this will require you to unlock the Shield Slot spell. You will be able to block and counter all the attacks using this spell in the game. So, let us tell you how to use this spell. Shield Slot is a Purple Magic Spell from the Offensive category.
Once you unlock it, equip the spell in the magic triangle. You can see this triangle at the bottom right corner of the screen. Now, use the assigned key to summon a black shield that will block all incoming attacks. Note that you will need to keep holding the button to keep the shield activated. The moment you let go of the assigned button for that spell, the shield will disappear. You can also press the Counter button at the right time to deflect an incoming attack. This will knock back the enemy and also regenerate some of your health. So, now you know how to block attacks and even counter enemies in Forspoken. This brings us to the end of this guide. Stay tuned to Digi Statement for more.