If you're having a problem with your Samsung Galaxy S21, S21 Plus, or S21 Ultra getting charged, well it's not a thing to worry about as they can be fixed without any extra support. There can be many reasons for a device to become unable to charging and the most common of them are:
Defective charger, cable, adapter, or socket.
Some kind of dirt stuck in the charging port.
There may be some third-party apps downloaded that would have been interrupting the charging.
The requirement of the software update.
So now let's have a look into the solutions to different problems.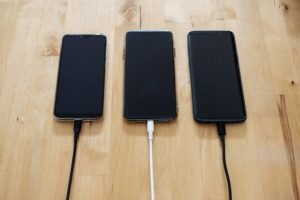 Test out your charger
Your very first should be examining whether the problem lies in your charger or not. If there is a problem, then keep some points in your mind for this:
Always use the charger of the same brand as your phone. Even though all the chargers look the same but it is highly recommended that you use the Samsung charger that came inside the box, for your Samsung Galaxy S21, S21 Plus, or S21 Ultra. As the Samsung chargers are specially meant for Samsung devices and are manufactured for the purpose to maximize your device's battery life.
Check your charger for any damage to the cable or plug. If you notice any kind of damage to it, stop using the charger instantly.
Even if everything in the charger is looking for a phone, then also try using a different cable and plug in order to eliminate this as a problem. Also, you can use another phone to check your charger's working.
Once you are sure that everything's working fine, try to plug the charger into a different source. For instance, try connecting the cable with the laptop or PC rather than the power socket.
Cleaning the charging port
This one of the most common reasons for a Samsung Galaxy S21, S21 Plus, or S21 Ultra not getting charged, as there may be some kind of dirt or dust stuck inside the charging port. The dust and dirt prevent the cable to engage properly with the source it is attached to. And as a result, this prevents your phone to charge at all. So now below are the steps to solve this problem:
Turn off your device.
Put a torch into the charging port and take a peek inside. If you witness some dirt and especially notice them covering the metal charging contacts, your port surely needs some cleaning.
So now, gently blow into the port to remove the dirt and dust. But make sure not to insert any kind of object inside the charging port.
If the port still looks clogged, then take it to a professional.
Reboot your device
Well, it can also be a software-related problem, so hoping that your device still has some charge left in it, try rebooting your device.
Switch off your phone.
Wait for ten seconds.
Then, plug in the charger into the port.
Switch on your phone.