Reface is an app that uses AI to swap faces with the user's face in a video or GIF. Neocortext, the company behind the creation of the app is from Ukraine. The company was founded by Roman Mohylnyi, Oles Petriv and Yaroslav Boyko in 2011. The app uses a neural network to replace human faces. The app's technology can change a person's face into face embeddings as the company calls it. These are set of numbers that differentiate between one person's face from another.
Reface uses GAN Frameworks to achieve realistic images and high image quality. Reface is free to use but you do have an option for removing the in-app ads by subscribing to the PRO subscription. The subscription can be paid for monthly or annual tenure. The app was launched in Jan 2020, with just the ability to swap faces in a GIF. But with great response and feedback from the users, the feature to swap faces in a video was added too. The app was initially launched with the name Doublicat but was then changed to Reface.
Recently, some of Reface's users are facing some errors while using the app. While using the app they are getting an error message saying ' Oops, Something went wrong'.
Follow the steps below to fix this issue:-
Go into the Settings app of your phone and go into the App section.
Scroll down to the Reface app.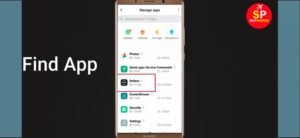 Force Stop the Reface app.
Clear Reface app's cache and app data. This will not harm any of your files.
Open the Play Store snd search for Reface and make sure that the app is updated to the latest version.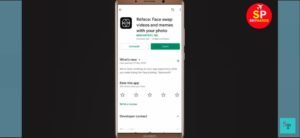 After following all these steps, restart your phone and open the Reface app again. The error message will be gone.
NOTE – Screenshots used in this article have been taken from SP SKYWARD's Youtube Channel.