Netflix has literally changed the way we watch content. The company has travelled a long way from being a door-to-door DVR service to one of the leading streaming services in the world. Netflix, also had a surge in its subscriptions last year in 2020. This was due to nation-wide lockdowns in India and other countries which were needed to control the virus. Netflix has won people's heart as one of the best streaming services with its variety of TV Shows, Movies and Netflix Originals.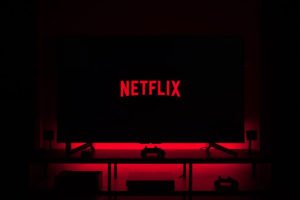 Sometimes,  users are getting  an error message while launching Netflix. The error messages says, 'error code UI-800-3'. This usually means that there's a problem with the Netflix app.
So here are some ways you can fix this error code:- 
1. Restart you streamimg device –
On whichever device you are streaming, Playstation, PC. etc. Shut down your device completely and unplug it. Leave the device unplugged for a few minutes and then, Plug it back in and try again. The error message should go away.
2. Re-Install the Netflix App–
In many instances, re-installing the app will fix your issue. Uninstall the Netflix app, this will clear all the cache and app data. Install the Netflix app again, the error code should have disappeared. We should warn you that this will sign you out of every account logged in the device.
3. Clear App Data and Cache – Some devices have the option to clear cache and app data of apps. So, go into the App settings of your device and select 'Netflix' Clear its cache and app data and then try again.
4. Restart your Network Device – If you are using a Wi-Fi, try restarting your router because these issues maybe occuring just because of slow internet speeds.
5. Check DNS – Check your streaming device's DNS server and make sure that it is set to automatic. This step is for PS3, PS4, XBOX 360 and XBOX One users only.
6. Reset the Device – If all the above methods aren't working, as a last resort you can reset your device to factory settings. We remind you this will delete all of your apps and data. After your device has gone back to factory default, install the Netflix App and try again.
7. Netflix Help Center – If even resetting your device to factory settings does not resolve this error code on your device, contact Netflix's Help Center for further assistance.