Design Space App is used for creating projects for operating your Cricut machine. It is available for desktop and mobile phones. The app is very important for designers because you cannot operate a Cricut machine without it. Although, its paid subscription is optional.
With the Cricut Access Subscription, users get access to fonts, images and projects for a monthly fee with the additon of some exclusives too. These exclusives cannot be purchased without the subscription. The app is one of the most famous in the category but lately, some users have been facing some issues while using the software. Users are getting stuck on a plugin loop when opening the app or the app shows that the Design Space Plugin has not been installed
To solve this issue, follow the steps below:- 
Check whether the Design Space app is running in system tray, if not, re-launch the app. If the program is running, click on it and click on Open Tools Folder.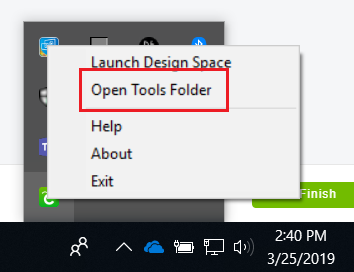 In the folder, double click on HostEntryCL.exe and select Yes. If the host entry is successful, the issues will be resolved. But if it says Error, you should try contacting Member Care team for assistance.
If the program is not running, launch and right-click on the system tray and select Support Tools. In the window that opens, type this 'sudo ./HostEntryCL'.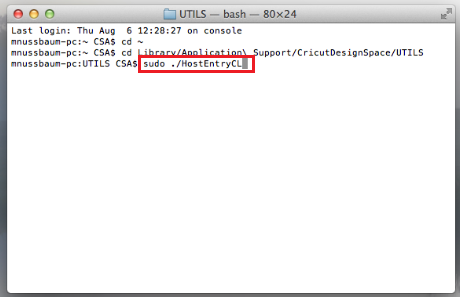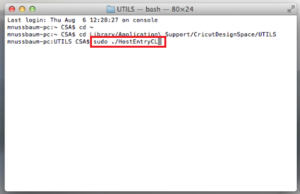 After that, you will be prompted to enter your computer's admin username and password. Press Enter after filling the info. After receiving the Success message, try refreshing your browser and open the Design Space Website.
If you receive a Error message, contact the Member Care team for further assistance.
Following steps for troubleshooting are same for both platforms.
2. Clear all browser history, data, cache and cookies.
3. Check whether your browser is updated to its latest version or not.
4. Check whether your internet connection is working properly with enough speed to run the Design Space website properly.
5. Use another web browser to access the Design Space website.