Final Fantasy 7 Remake adds Materia in the game that you can pick up throughout. You can either find them in-game or buy them from the shop. The Summon Materia is special though as they can help you in a pickle. In this guide, we explain what is Summon Materia, how to use them and find the Carbuncle Summon.
What is Summon Materia?
Summon Material is an entirely different category on your party's weapon especially because of the utility and damage they provide. Each member carries their own Summon Materia.
During tough fights (high-level fights and boss fights), you will get a new purple gauge that on the right side of your screen. When it is full, you can use Summon from the command menu. This will call in a Summon Materia like Carbuncle or Ifrit to fight with you.
The damage of this summons is ridiculous, even with basic attacks. They also carry special attacks and whoever has an ATB point to spare and there's a summon present, they can direct a special attack on the enemy of choice.
When the summon arrives, the gauge starts diminishing slowly until it empties and the Summon makes a powerful attack & disappears.
Where to Get Summons
There are nine summon in the game. You get two of them by progressing the story and exploring:
Ifrit: At the end of chapter 3, Jesse will give you with your first summon
Chocobo & Moogle: Mako Reactor 5 on Chapter 6 will provide you with your second summon.
VR Battles set up by Chadley will get your next 4 summons after your complete his Battle Intel Challenges.
Shiva Summon Materia
Fat Chocobo Summon Materia
Leviathan Summon Materia
Bahamut Summon Materia
How to Get Chocobo Chick Summon Materia

Preorder the game before the release allows you to get Chocobo Chick Summon Materia but its buyable through the shop too. If you do purchase it, it allows you to use Summon Materia much earlier than normal progression.
Chocobo Chick is a cute little monster and can help you with adorable elemental magic.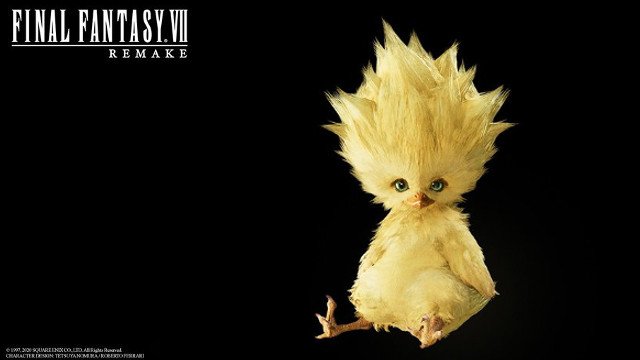 Today we're giving you a glimpse at three special #FinalFantasy VII Remake DLC summons.
Take a look at Chocobo Chick 🐤, Carbuncle 🔴 & Cactuar 🌵 in battle!

Chocobo Chick comes with every pre-order of #FF7R, find out more here
👉 https://t.co/5ITHMObkaH pic.twitter.com/KPr7OK3Meu

— FINAL FANTASY VII REMAKE (@finalfantasyvii) February 19, 2020