Ever since EA announced it, FIFA 21 has been a hot topic for discussion on the internet. With its official gameplay trailer launch last week, keen eyed fans quickly spotted the changes coming this year. Now that everybody has had a look at the actual gameplay, it's time we turn our eyes towards the Ultimate Team mode.
EA revealed the FUT 21 trailer yesterday showcasing all the new features and changes coming to the game. Therefore, let's quickly go over all the necessary details related to the latest Ultimate Team mode.
Trailer & Release Date
As mentioned above, EA launched the trailer for FUT 21 yesterday and it features some promising new additions. Players will get to see some major game changing updates and brand new icons this year in Ultimate Team. More on this below.
As for the release, the game is set to be out on the shelves on Friday, 9th October 2020. FIFA 21 will launch in three different versions. Players with Champion or Ultimate Edition will receive their copy three days before the global release.
New FUT 21 Events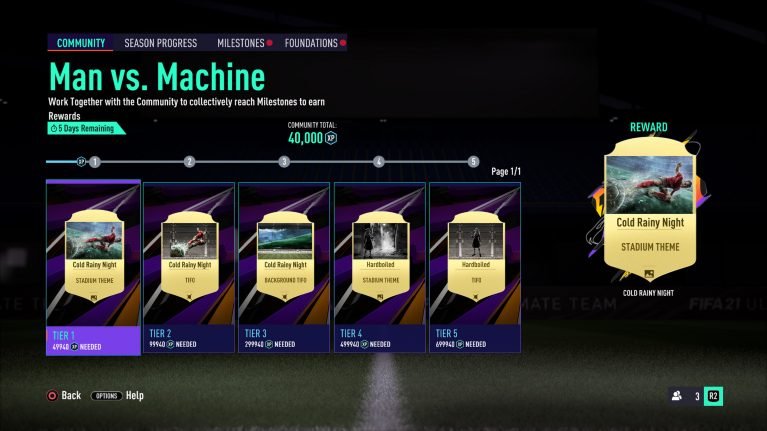 This year, FIFA Ultimate Team mode will feature online events where players can collaborate/compete with eachother and fulfil objectives for rewards. FUT 21 will run two events which are as follows :
In Community Events, each player can choose specified groups where they can completely objective and earn XP for the global pool. As time progresses, each player within these groups will be rewarded according to their XP contribution to the team.
Team Events will see the division of the FIFA 21 community into different teams which will tackle head on for rewards. The teams can be made using any kind of theme so join your favourite one and score XP to claim handsome prizes.
FUT 21 Co-op Mode
EA has introduced a new co-op mechanic in FUT this year. Players will now be able to invite their friends via the 'Friends' widget added in the multiplayer tab. It can be activated by pressing R2 or RT. Together, players can compete with others for increased chances of winning.
FUT 21 Icons
For the first time ever, FIFA Ultimate Team mode will feature over 100 different brand new icons! With many of the greatest player in the sport already added in the game, it will make this most more exciting than ever before.
To be honest, there is a lot more coming to FIFA this year with the latest entry that it's almost impossible to cover it all. Therefore, you can click here to visit FUT 21 official website for more details. We hope you found this informative, thus we be to check on us recently as we will be covering more FIFA 21 in the coming weeks.