Final Fantasy 14 carries on the tradition of delivering compelling RPG gameplay as its predecessors did. There are very few Final Fantasy online MMORPGs that cater to online play and the arrival of FFXIV was received very well among the fans. However like most online games, maintaining servers operational is a very challenging task and overloads can bring a lot of issues and instability to the games. Many are frustrated with the plethora of errors FFXIV is fetching to players, especially error 2002. Is there a fix? Continue reading the article to know more about the error and how to fix them.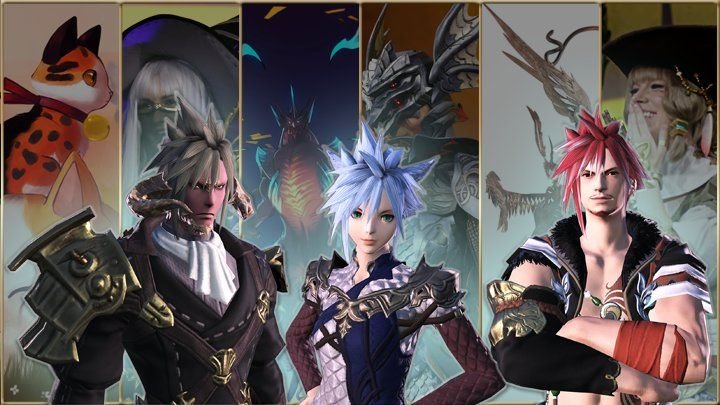 How to fix error code 2002 in Final Fantasy 14
If you've just bought the game and are unable to access the game because of error 2002, not to worry as we've listed a few fixes which will let you play the game. With that being said, check out the workarounds listed below.
Restart the router
The first thing that you should be doing when you're faced with error 2002 in Final Fantasy 14 is by restarting your router. Doing so will flush the DNS and clear temp data, which is why you might be getting the error in-game. Here's how to do it.
Power off your router and unplug all the cables and wait for 1 minute
After a minute, plug everything back in and press the power button to restart your router.
Allow firewall access
Windows Firewall often blocks certain applications from accessing the internet and FFXIV might be getting error 2002 because of this and can be fixed by allowing it firewall access. Follow the steps below to fix it.
In the start menu search box, type Windows Defender Firewall and click on it.
In the main window, click on "Allow an app or feature through Windows Firewall" on the left side.
You'll see a lot of applications listed there, search for FFXIV and mark the checkbox.
Click on "Ok" to make the changes.
Flush DNS Cache
Many players have reported that flushing DNS manually have fixed their error 2002 in FFXIV and you should try it as well. Follow the steps below to do it.
In the start menu, type "cmd" and open it as administrator by right-clicking on it.
Once the cmd interface is shown up, type "ipconfig/flushdns" and press enter.
Reboot your PC and try running the game to see if it fixes the issue or not.
Connect to the internet using an Ethernet cable.
Sometimes the game fetches you error 2002 because it can't utilize the network resources properly or your internet connection is very slow. Connecting to the internet using an Ethernet cable has fixed the issue for many players and you should try it as well. You can also switch to a different internet connection and see if the issues lie with the game or your internet.
We hope that you enjoyed reading this article, stay tuned for more updates about FFXIV and other news at Digistatement.