Farthest Frontier is a village survival game that is popular among survival genre fans. In this game, while taking care of your farm, there are chances that you might get to witness dangerous predators like wolves and bears in the game. So, you have to resort to killing them very often, or else your villagers will be in danger. So, in this article, we have featured all the details on how to kill a bear in Farthest Frontier.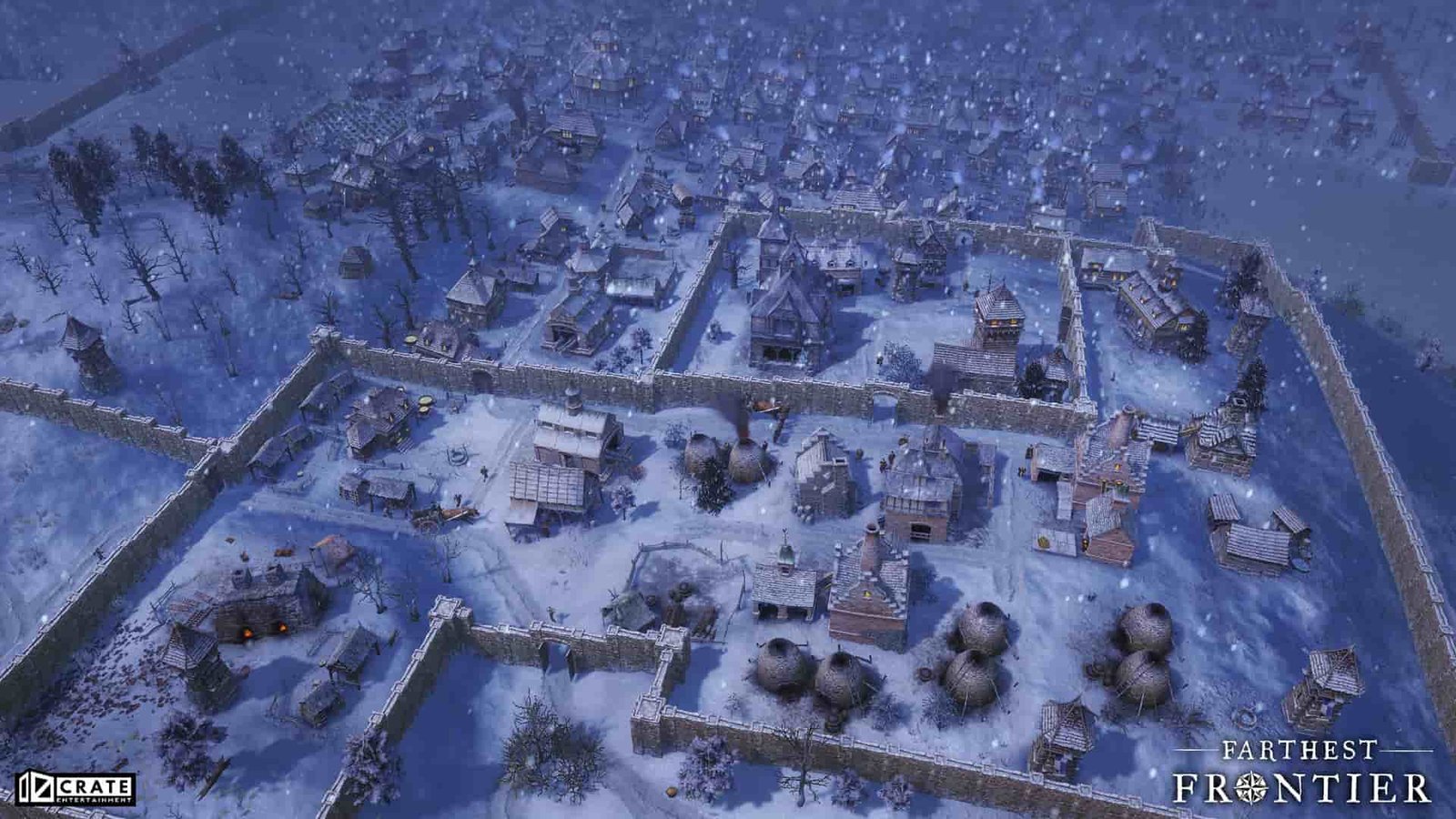 Farthest Frontier: How to kill a bear?
Bears are one of the most deadly creatures in Farthest Frontier. They can cause a lot of damage to the villagers and can also actually kill them. Well, you can prevent the bears to enter your area by creating walls, but the real question is how to deal with the bear if it enters the area before you are able to complete the infrastructure.
If you are able to attack the bear with as many people as you can from the village, then you will be able to kill it in no time. Note that bears are extremely dangerous creatures and it is really difficult for the villagers to kill the bear as compared to other animals like wolves.
The best way to kill the bear is by attacking it with many melee attacks before the bear gets a chance to attack the villagers. If you fail to do so, it will create chaos in the whole village by randomly destroying everything that comes in his way along with killing random villagers.
As soon as the bear attacks, make sure to ring the alarm at the Town Center. By doing this, the villagers, as well as the hunters will get to know that there is danger in the village and thus they will be able to react effectively.
As you will progress in the game, it will gradually become quite easy for you to kill bears in Farthest Frontier since your village's/city's infrastructure will develop over time which will prove to be helpful in dealing with such dangers. The walls will stop predators like wolves as well as bears to enter the residential areas.
But the best way to kill a bear in Farthest Frontier is by attacking it in a group of people (preferably more than 20 people) in the early stages of the game. Later, as mentioned, you will gradually be able to make the defense of your residential area strong in order to prevent the innocent villagers from becoming the victim of the deadly bear attacks.
This was all about how to kill a bear in Farthest Frontier. Keep following DigiStatement for all the latest gaming-related updates.