To ensure a prosperous civilization, removing vermin is the first priority that takes precedence on Farthest Frontier. The more people who'll live in your newly built settlement, the more you'll need to make sure to maintain hygiene. Filth attracts a lot of diseases and rats are the carrier of many diseases that destroys your food supply and spread typhoid. As a player, you need to take into consideration the welfare of people and should eradicate them ASAP. If this is your first time playing the game and you have no idea how to do that, our guide will assist you. Continue reading the article to know how to get rid of rats in Farthest Frontier.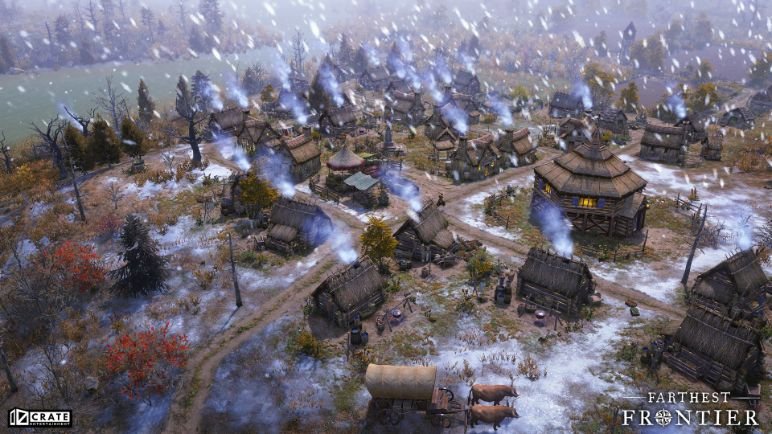 Diseases in Farthest Frontier
Farthest Frontier takes realism into account when it comes to offering a survival game with colonial sim elements. Diseases are one such factor that if left unchecked, can cause major problems later for your people and civilization. You can do many things to prevent the spread of diseases in the game like building wells, avoiding combat with animals, building a compost yard, and more. Of course, that involves removing rats that spread typhoid. We have mentioned all the steps that you need to follow to remove rats for good in the game.
How to get rid of rats in the game?
Rats can damage your food supplies and make people sick so it's inevitable to get rid of them early in the game. One of the ways that you can do so is by creating a Rat Catcher, it is a profession that specializes in dealing with rats. Keep in mind that in order to create Rat Catcher, your town should meet the minimum requirement, which is Tier 2. You'll have to grind the game more and upgrade your town center to raise the town's level.
After getting your town to reach Tier 2 and building a Rat Catcher, you don't need to do anything as they'll take care of the rat issue automatically. One thing you have to be mindful of is that they have a limited range. It is recommended to build many Rat Catchers to cover every area that rats have infested. You'll have to investigate the town and determine where the rats are. Once you've discovered the area, place Rat Catchers, especially where the granaries and storerooms are.
This concludes the article on how to get rid of rats in Farthest Frontier. We hope that you enjoyed reading this article. Stay tuned for more updates about Farthest Frontier, news, updates, and more at Digistatement.