Farming Simulator 22 is one of the best simulating games where you can learn farming as well as some industrial techniques. The game is about growing and harvesting crops on your field while taking care of the animals you have on your farm as well.
It is the recent addition to the long-running series of Farming Simulator games developed and published by GIANTS Software. One of the best features of the game is that you can learn quite a lot about the game while playing it. One of such things is the method using which you can maximise the yield of your fields.
Here are certain methods using which you can improve and maximise the yield in your game of Farming Simulator 22 –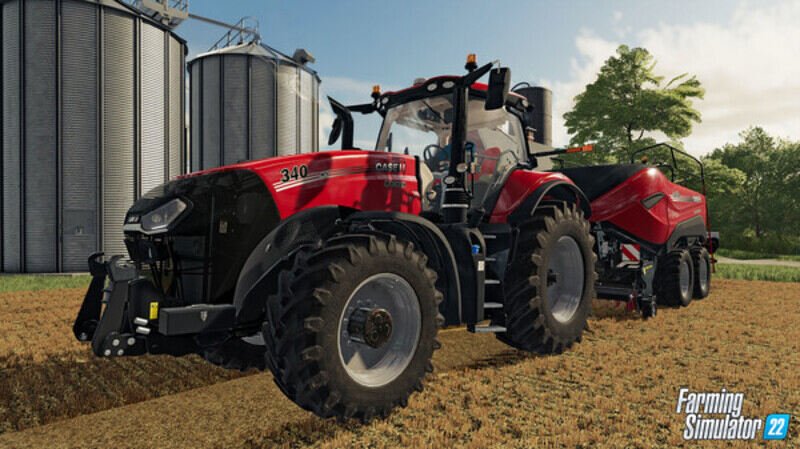 FERTILIZE YOUR FIELDS
This is one of the most efficient ways to increase your yield in the game. You can fertilize your crops up to twice per crop cycle. One thing that you have to keep in mind is that there should at least be one growth phase in between the fertilizing process.
There are two ways using which you can fertilize your field – you can either buy the liquid or solid fertilizers from the shop and use them, or you can also use the manure and slurry produced by your animals.
If you are using bought fertilizers, it is better to use a spreader for solid fertilizers and a sprayer for liquid fertilizers. As an alternative, you can also try getting one stage of fertilization by planting oilseed radish. It can't be harvested, but can surely help you fertilize your soil.
REMOVE THE WEEDS
Weeds are one of the biggest hindrances of a good yield as these unwanted plants can lower the fertility of your fields significantly. Whenever these weeds appear for the first time, they can be removed easily using a mechanical weeder.
But you can't use a weeder for potatoes and other crops that are played in rows as this can damage the crops. In these cases, you have to remove the weeds using a hoe.
Keep in mind that you have to remove these weeds as soon as they grow. If somehow you miss it, you have to use a more expensive sprayer to use herbicide. But using a herbicide has its own demerits as well!
LIME THE FIELDS
Liming is an important criterion that you need to do if you want to improve your plant growth and increase the yield of your fields. You have to spread lime on your fields after every three harvests.
The field information in the game will tell you when you need to lime your fields. You can also see it on the map screen when using the soil composition filter. Other than that, it will also tell you when it is time to plough your field.
PLOW THE FIELDS
Ploughing the fields at the right time can increase the fertility of your fields as well. Ploughing is required after harvesting root crops like corn, potatoes, sugar beets, and sugar cane. You have to get deep into the ground to get rid of the roots.
MULCH THE FIELDS
Mulching is not something that you can use to improve the yield of your field to a great extent, but you can do it on a small scale. It is done when stubble is left on the field after harvesting. You have to use a mulcher after you have harvested and before you cultivate your field again to make a small increase in the fertility of your fields.
TAKE A LOOK AT THE SETTINGS
As mentioned above, whether you can have a good yield or not is largely dependent on what settings you have set in the game. For example, the amount of lime in hour field and the presence of weeds has a great impact on the yield. But the game allows you to turn these things off and on as per your wish.
INSTALL BEE HIVES
This is probably the best method with two possible benefits. Installing beehives is a great way to increase the yield of your fields. If you have bees on your field, these can increase the yield by up to 150 metres, i.e. 5%! And this is a great number! Other than that, you will have the option to harvest honey as well!
This was everything you need to know about how to increase the fertility of your fields in Farming Simulator 22. Follow Digi Statement for more guides like these in the future.