The latest installment of the farming simulation game, Farming Simulator 22 was released on November 21, 2021, for Windows, Xbox One, Xbox Series X|S, PS4, PS5, Stadia, and macOS systems. This game has been receiving very positive feedback since it got released and many new players are also trying it out. Since many new players have started playing Farming Simulator 22, they face some minor difficulties in the game. One of those is resetting the vehicles that are stuck. If you are also having trouble rescuing a stuck vehicle in Farming Simulator 22 while driving, continue reading this article to know how to reset it.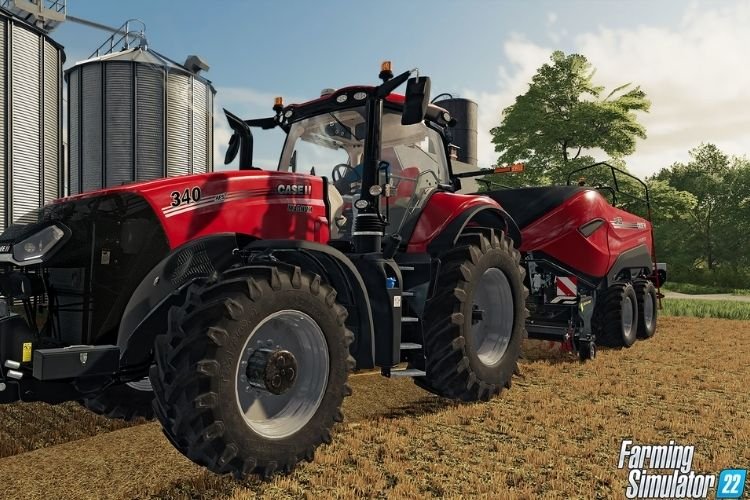 Developed and published by Giants Studios, Farming Simulator 22 takes you through the journey of a modern farmer where you can use the machinery, equipment, tools, vehicles, etc. of world-famous brands like John Deere, CLAAS, Case IH, DEUTZ-FAHR, New Holland, Fendt, Massey Ferguson, etc. Well, the primary focus of this game is not only agriculture, but animal husbandry, and forestry also. Coming back to the main topic, here is everything you need to know about resetting your stuck vehicle in FM22.
FS 22 Reset Vehicle
The machinery and vehicles used in modern farming are quite large in size and thanks to the top-notch in-game drivers, these big vehicles might get stuck in some congested areas. But, there is no need to worry as when there is a no way out situation, you can always reset your vehicle and it will respawn at the default location. Follow these steps to reset the vehicle:
While you are stuck at a location, open the map by pressing the appropriate key according to the platform you are playing on.
Once the map is opened, select the vehicle that is stuck by toggling left or right.
Now, you will observe the reset option at the bottom of your screen. After you have selected the vehicle that is stuck, select Reset from the menu at the bottom.
So, this is how you can reset your stuck vehicle. But, there is one thing that you must know before resetting your vehicle, which is that, after you will reset your vehicle, it will respawn at the shop only. So, be ready to cover the same distance again.
So, this was everything about resetting your stuck vehicle in FS 22.
Related: Farming Simulator (FS) 22 1.2 update: How to get snow?