As you traverse the treacherous wasteland of Fallout 76, there is a multitude of enemies that stand between you and the precious crafting materials and food items necessary for your survival in Appalachia. Among them, the most terrifying of all is the Honey Beast – a massive insect that lurks in the shadows, ready to strike at any moment. But don't be afraid! With this guide, you will be able to find and successfully defeat Honey Beasts. So get ready to explore, it's time to hunt down those Honey Beasts!
Roaming the wasteland, you might come across a peculiar sight – honey beasts; giant mutated bees with hives constructed on their backs. Honey Beasts are usually found in the Forest, the Mire, and Toxic Valley. They are a great source of Honey for crafting various meals that will give you an edge in your survival. However, don't be fooled by their slow movements, as they can put up quite a fight if they manage to stagger you. Also, did you think that you can beat it with the use of Fire and cryogenic weapons? Unfortunately, they won't be of any help against this monster, as it is immune to these weapons. Proceed with caution while facing these formidable foes.
Fallout 76: How to find Honey Beasts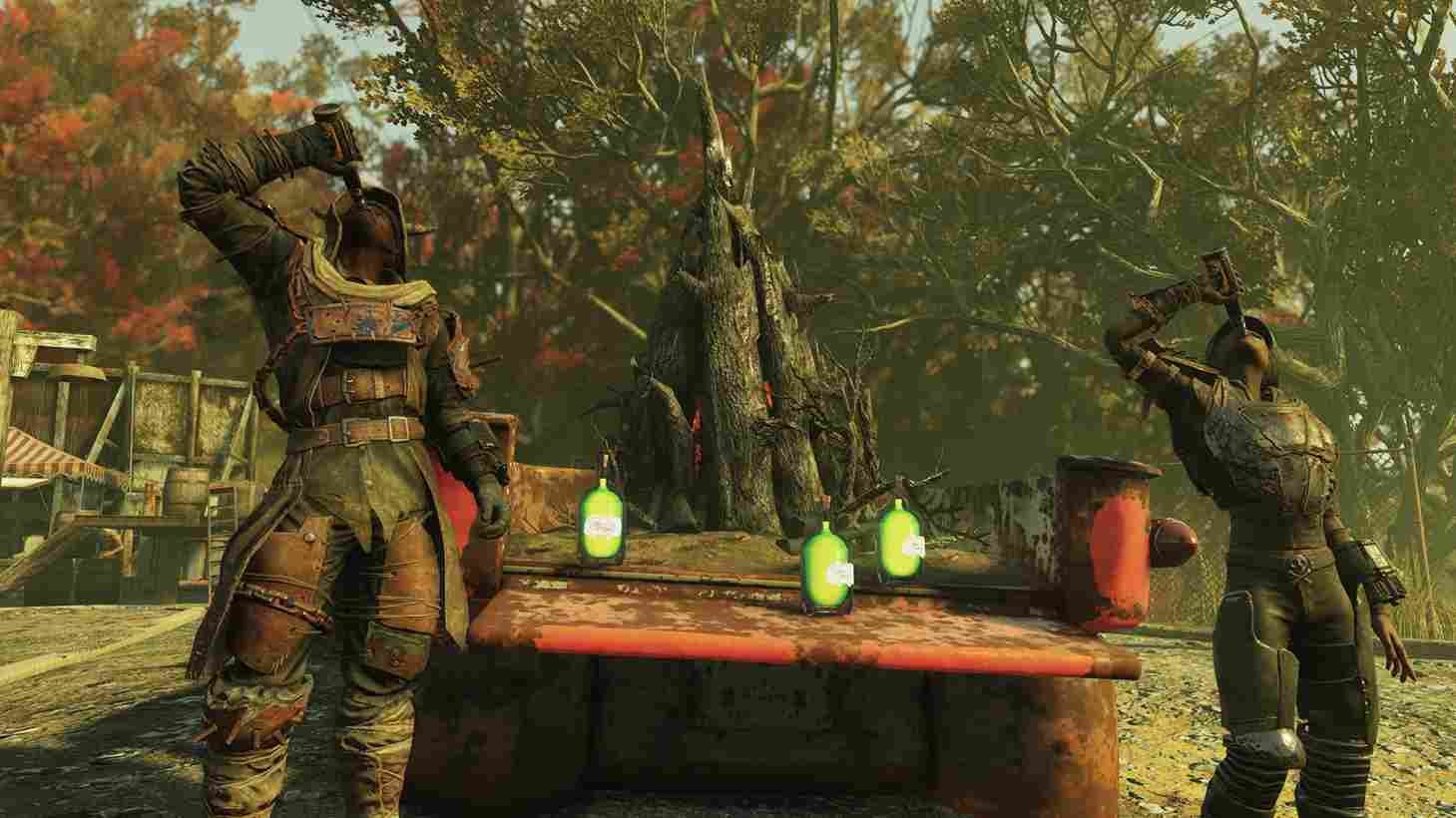 The Honey Beast is a rare sight in Fallout 76, far more elusive than the beloved Feral Ghouls and Scorched. If you're looking for it, your hunt will take you to one of these locations
Freddy Fears House of Scares (in a cave)
Treetops
Seneca Rocks Visitor Center
Whitespring Resort/ Whitespring Golf Club
Middle Mountain Cabins
These are all spots where you're likely to find these creatures lurking. Also, they come in many variants and some only spawn in specific events like the Scorched Earth event where the Scorched Honey Beast can spawn. But be warned because the battles won't be easy. A rifle or other long-range firearm is ideal for taking down them from a distance. Additionally, it is also wise to bring along a close-quarters weapon such as a shotgun or submachine gun in case of emergency. Don't forget to stock up on ammo or a strong melee weapon like an axe or machete, in case you get too close.
With all the information given, you should now be able to find and take down a Honey Beast. That is all for this tutorial. We hope you found it helpful. For more gaming-related content, stay tuned to Digistatement. Peace and happy gaming!
Related-
Fallout 76 Season 11 Release Date: When is it coming out