Phoenix Labs, the studio behind Dauntless, just recently released their second game, Fae Farm. Inspired by Nintendo's Animal Crossing, this one is yet another new addition to the farm-sim genre, which just got Singularity 6's Palia last month. Available for Windows through Epic Games and Steam, and of course, on the Nintendo Switch console, players have been eagerly waiting for it for quite some time. In Fae Farm, you will be building your home, taming a variety of magical creatures, and making friends with the residents of Azoria. Like other farm sims, this one is chock full of content and fun. Now, like any newly released title, there are certain things that players might not know from the beginning. Well, this guide, in particular, will help you change your in-game name. So, if you are looking for information on the same, here's everything you need to know.
Your in-game name in Fae Farm is directly taken from the Phoenix Labs/Steam/Epic Games/Nintendo Switch account. It really doesn't matter what kind of name you use, as long as it's available and doesn't violate any community guidelines. Some single-player games, especially story-heavy ones, don't allow you to change the name of the main character, mainly due to their heavy involvement in the storyline. But in the case of most farm sims, the story is less important than the gameplay. Every single farm sim out there will allow you to use an in-game name for your character. Fae Farm does too, but in a different way. However, what if you wanted to use another name for your character during your playthrough? How would you change it? Let's find out!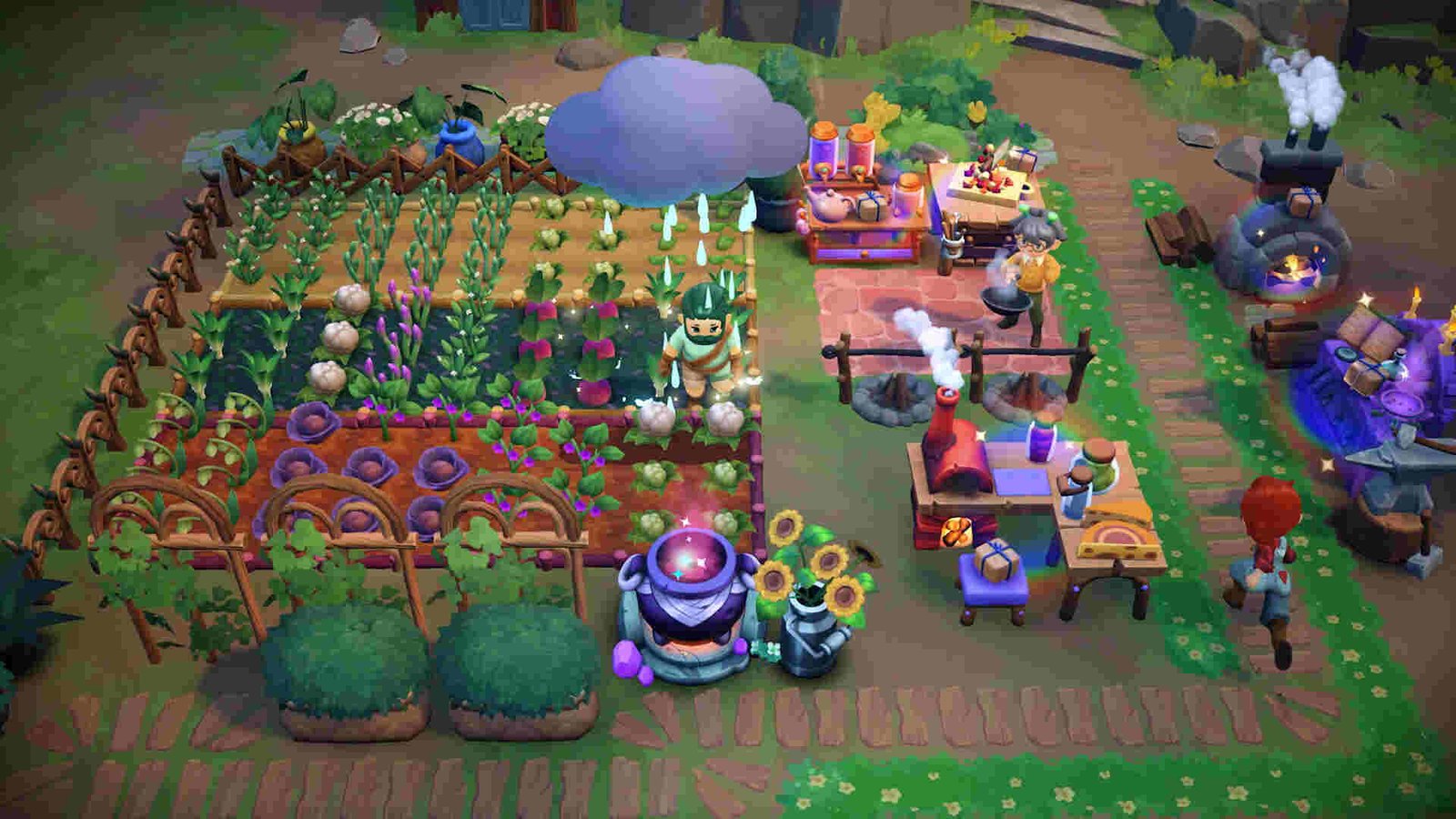 Fae Farm: How to change/Alter in-game Name?
While the game indeed allows you to change your character's name, the process is a bit complicated. Fae Farm doesn't allow you to choose a new character name via its in-game options—quite a strange decision from the developers. The only way to do this is by heading to the Phoenix Labs website.
So, first, you need to head to this website. There, you will see three different sign-in options: both Epic Games and Steam are for PC players, while the Nintendo Switch one explains itself. While signing in with the PC-specific account is fairly straightforward, the Switch option is not. If you want to sign in for the Switch version, then open the game and go to Settings. From there, click on Account Authorization. Enter the eight-digit code shown to you in the Nintendo section of the website. When you correctly enter the code, the website will automatically sign you in. Additionally, you can also create a Phoenix Labs account and use it to sign in.
Once you are signed in to the website, go to Account Settings and change the Display Name from there. Changing this will eventually change your character's in-game name. Now, launch Fae Farm to see if the change was implemented correctly. This entire process is a convoluted mess. Something as simple as changing names shouldn't require a player to go through all these hoops and loops. We certainly hope that Phoenix Labs implements a simple name-changing feature in the game itself in future updates.
That said, we hope you find this guide informative. For more guides and info on Fae Farm, don't forget to follow DigiStatement. Also, read: Fae Farm: How to use Emotes (Wave Emote)?