Just in case you're trying to get your head around why Facebook Messenger is not working for you or throwing login problems, find solace in the fact that you are not alone, many others are facing the same issue.
A quick glimpse at the micro-blogging site Twitter conveys there are many others affected by the same issue. For a quick glance, here's how some of the complains word the problem.
@facebook Messenger is saying "you can't log in to facebook using this account due to restrictions of the account type" and I cannot log in. What's happened ?

— Mr.Everready (@wheresmydosh) November 4, 2019
Hi, can someone please help me with my business pending issues?
I've spoken to the call centre, I've been to your offices in Kings Cross, requested help on FB messenger……. please someone help

— Lee (@LJdEsperey) November 4, 2019
(Paypal [email protected], Venmo @alittlemercenary, Facebook messenger might work as well.)I'm freaking out b/c I'm going to be spending 29 hours both ways on the train b/c I didn't get my passport/ID issues squared in time…

— marginalutilite (@marginalutilite) November 4, 2019
Down detector – a renowned service that gives details about live outages – also conveys that Facebook Messenger is indeed going through a glitch in some regions as can be seen in the image below: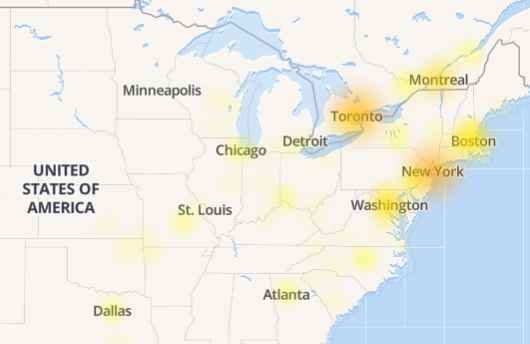 There is no official statement regarding the ongoing outage & issues from Facebook.
Rest assured, we're keeping a close eye on all related developments, and will update the story with relevant info as and when we come across any. So in case, you're encountering the issues discussed here, stay tuned for updates.
---