Fans frequently overlook the sports management genre in the world of gaming. It is one of the underrated gaming genres in today's world. But recently, the release of the popular F1 Manager 2023 has rekindled it. Fans are loving this game, as it requires them to handle strategy, tactics, transfers, and even financial issues that a manager and their F1 team face in real life. Players also get a chance to play as their favorite F1 Manager. Instead of putting you behind the wheel like F1 2023 usually does, F1 Manager 2023 puts you behind desks and gives you an authentic managerial experience. However, as with the release of any F1 game, this isn't free from bugs and issues. As per recent reports, many F1 Manager 2023 players are encountering an issue where they are stuck in the main menu and are wondering how to fix it. If you are one of them, consider reading this guide until the end.
As a manager in the F1 universe, you are allowed to guide signature racers who are prominent in the F1 Industry and lead them to success. You get to manage the actions of your whole team and, most importantly, your racers. F1 Manager 2023 features a lot of interesting new elements, starting with the Replay mode, which enables players to recreate their favorite racing moments of the season. The game includes a total of 23 races, along with new circuits like the Las Vegas Strip Circuit and so on. That said, it provides an authentic experience, but many aren't able to enjoy it due to getting stuck on the main menu screen. Anyway, let's now get into the details of how to fix this issue.
F1 Manager 2023 Stuck in Main Menu Issue: Is there Any Fix yet?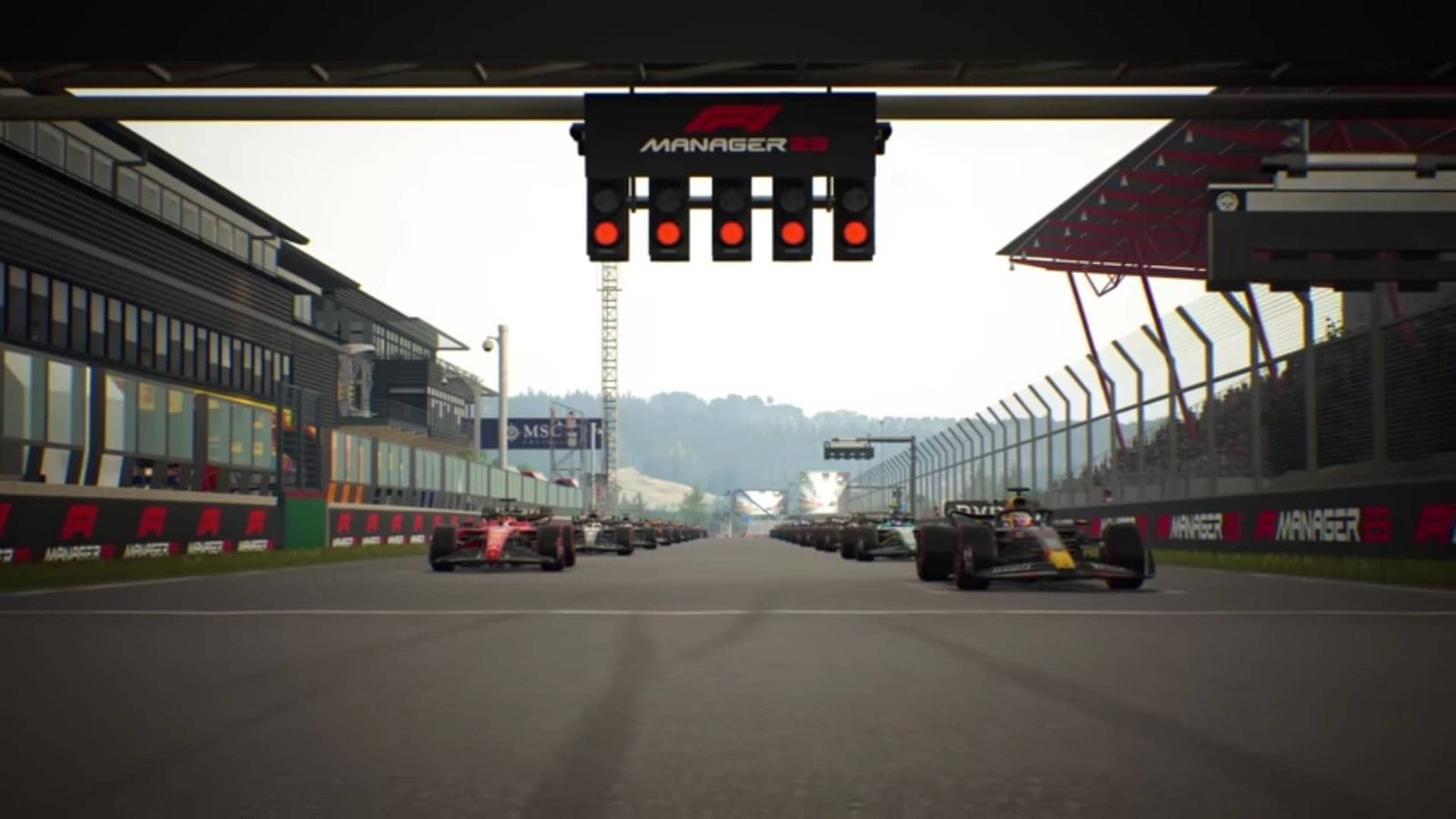 Players have reported that the game does not respond to any commands given while they are in the Main Menu. Only the escape button has an effect on the Main menu, and nothing else works. The cause of this issue is unknown, but one of the developers responded to a post made on the game's Steam Discussion forum. They instructed the player to contact the support team. But an official fix hasn't been provided yet. However, there are several generic workarounds that you can try.
Reboot your System
This is a generic fix for almost all the minor problems faced by players in-game. This might work for this issue as well. Go ahead and exit the game and restart your system. Re-enter the game and check if the issue persists.
Update the Game
Issues like this are most likely to be sorted out by developers by releasing patch updates for the game. So check whether the game has any available updates or not. If available, proceed to install the update, and then try again.
Verify Integrity of game files
Missing files can also cause such issues. So, you must make sure to verify the integrity of game files to be sure. To do this, head to Steam, go to the Library tab, and right-click on F1 Manager 2023. Now, select Properties, and under the Local Files tab, click on the Verify Integrity of game files button. After the scan is complete, launch the game, and check whether you can navigate through the main menu.
Reinstall
You can also try reinstalling the game if the issue persists. A fresh installation on a new drive might fix this issue for good, so give it a try.
Contact Official Support team
If none of these methods work, it is time for you to contact the official team. Make sure to raise a complaint ticket in the official player support forum for F1 Manager 2023. Upon raising a ticket, hopefully, the developers will provide you with additional assistance.
These are some generic workarounds that you can try to fix this issue. We hope you find this guide informative. For more reads like this, make sure to follow DigiStatement.