If you enjoy playing tabletop RPG titles, then you should really start gearing up for Baldur's Gate 3's full version release. The third entry in the Baldur's Gate series is set for release on August 3, 2023. However, an Early Access edition of the game has already been available since October 2020. If you have purchased this Early Access version, then you may have noticed that the game features a variety of interesting quests for the players to complete. Given that the early access version only features the first act of a total of five acts in the game, we can assume that the full release is going to be a great game content-wise. In this article, we're focusing on one particular quest in the game, i.e., the Save Mayrina quest. Continue reading this article to find out how to save Mayrina in Baldur's Gate 3 (III).
This particular quest in Baldur's Gate 3 is available in the Sunlit Wetlands. Once you visit the area, you'll find two brothers arguing with an old woman as they accuse her of kidnapping their sister. You need to intervene in the argument and convince the brothers that you're going to save their sister. Doing this will activate the Save Mayrina quest in the game. After the quest is activated, follow the steps mentioned below to save Mayrina in Baldur's Gate 3 (III).
How to Save Mayrina in Baldur's Gate 3 (III)?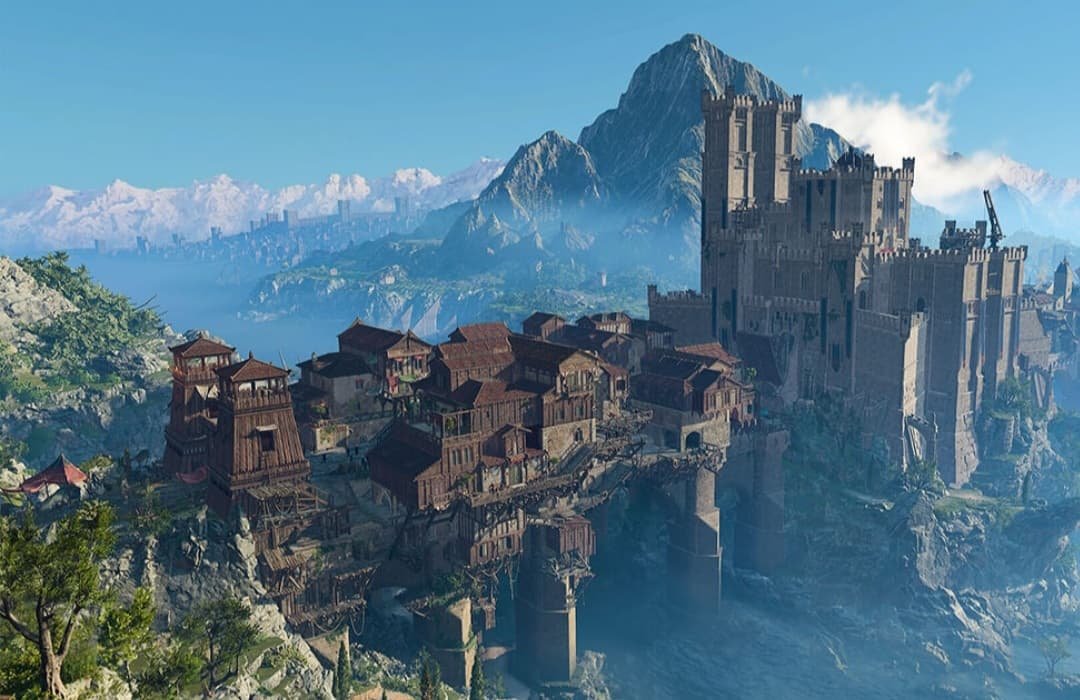 Saving Mayrina in the game is actually quite a lengthy task. Once you activate the quest, you need to travel to the Riverside Teahouse. Doing so will trigger a cutscene that will depict the old hag, named Auntie Ethel, asking Mayrina to finish her food and have a stable diet as she's pregnant. Following this cutscene, Ethel will notice you and start communicating with you. By this time, she'll offer to remove the parasite in your head in exchange for your eye. Your companions will disapprove of this, and you should decline this offer as she'll eventually fail the task and will only permanently damage your eye.
Find the basement
After this altercation with Ethel, she'll teleport Mayrina out of the Teahouse. Following this, you should investigate the fireplace, and you'll find out that it is an illusion. You should also locate the passageway behind the fireplace. If you go through this passageway, you'll reach the basement, where she will reveal her real form. You will also find other people trapped here, and you can use the "Speak with the Dead" spell to learn the backstory of her victims. Then, locate the Gnarled Door in the basement. You can pick up the Whispering Masks from the ground and wear them to open and go through the gate. Then, as soon as you pass, you'll have to remove the masks, as failing to do so will leave you vulnerable to Ethel's manipulation.
Go to Ancient Abode
Once you go through this door, you'll have to fight off four minions. After this fight is over and won, jump down the waterfall and pass through the Poisonous Tunnel to reach the Ancient Abode of Auntie Ethel. You should take the help of your companions while passing through the tunnel to protect your health. As soon as you enter the abode, the fight will start. Ethel will light Mayrina's cage on fire as soon as the fight begins. However, you can use Shadowheart's water spell to put out the fire. Next, Ethel will summon her clones, whom you'll have to fight with. If you damage the clones, they'll be destroyed. Following this, Ethel will set Mayrina free from her cage and clone herself as Mayrina. Now, you'll have to understand which one is real. This is easy, as the real Mayrina will tell you that she's not Ethel.
Make her beg for life
Once this trick of Ethel's fails, she'll turn invisible. However, you can cast an AoE spell by this time to defeat her. If she dies during this, Mayrina will be extremely upset with you, as she had a deal with Ethel to resurrect her dead husband. However, if you can deal enough damage to Ethel to bring her health down to almost 10, she'll beg for her life. She'll offer you any power of your choice if you set her free and leave Mayrina with her. However, you can use persuasion to receive both the power boost and Mayrina at this point.
Saving the husband
Next, search around Ethel's workshop to locate different items that you can loot. Among these items, you'll find a wand named Bitter Divorce, which is capable of summoning the undead. After you collect the items, walk through the portal with Mayrina. Now, you have three options:
You can choose not to tell Mayrina about the wand and comfort her using dialogue options. However, this will leave the quest unfinished.
You can bring Mayrina's husband back as a Zombie and give her the wand.
You can also keep the wand with you after bringing her husband back as a Zombie. Or, you can decide to break the wand. Both of these choices will leave Mayrina extremely upset with you.
So, this is how you can save Mayrina in Baldur's Gate 3 (III). This is an interesting quest in the game, and hopefully, this article will prove helpful for it. For more such gaming-related content, keep visiting DigiStatement!