Racing sims are fun, but if you really want to get into the nitty-gritty of managing an F1 franchise/team, then a racing management sim like F1 Manager 2023 is what you should try. That being said, one of the most interesting yet overlooked in-game mechanics is overheating tires. Many don't have any idea what this does or its significance. Well, you are not alone, and a lot of other players are concerned about it. So, we have decided to clear out all the doubts regarding the overheating tires issue in F1 Manager 2023 and also suggest some workarounds for it.
So, what is this overheating tire issue? Well, it is the situation where your car's tires become too hot during a race. And if you have been playing the game for some time, you will know how big of a problem this can be. To begin with, overheating tires can lead to increased tire wear, reduced performance, and an increased risk of accidents due to locking up or punctures. No doubt, overheating tires can be a challenging issue to manage, but there are reasons for it and some workarounds to help mitigate its effects, and that is exactly what we will be sharing in this article, so keep reading until the end.
F1 Manager 2023 Hot Tires/Overheating Tires Issue Explained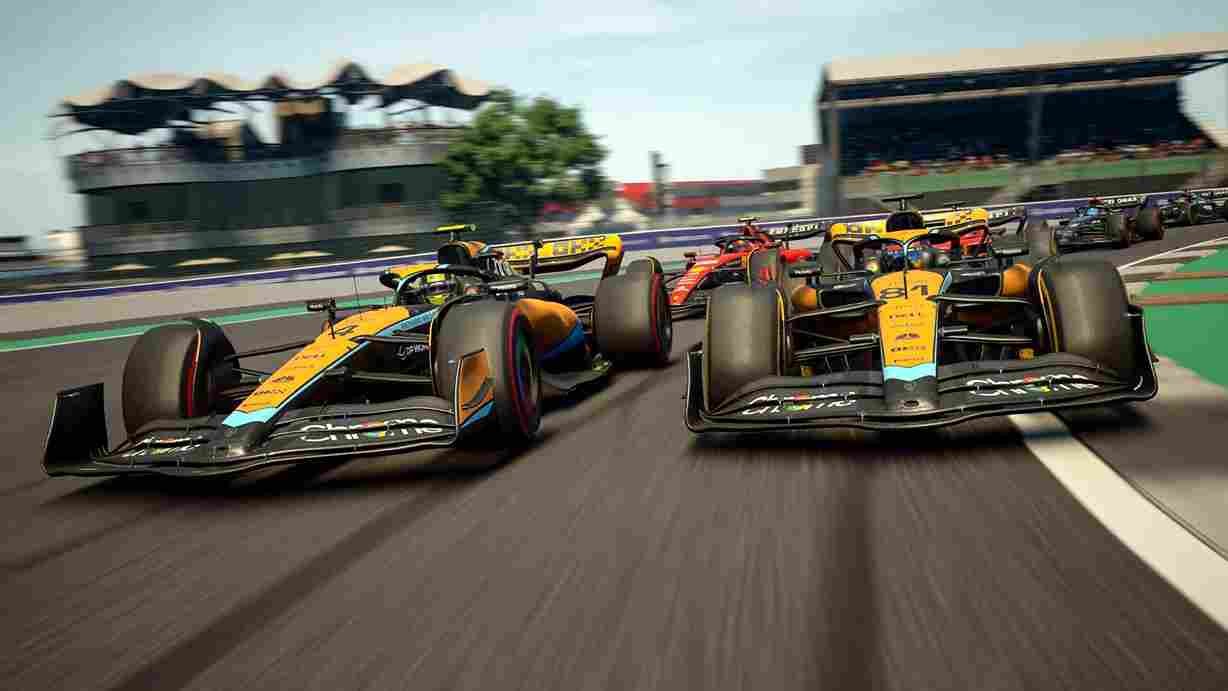 Now, before we go over the ways to keep the temperature of your tires in check, let us take a look at some possible reasons for the overheating of your tires.
Driving Style: Aggressive driving, such as hard braking, accelerating, and cornering, can generate more heat in the tires, leading to overheating.
Track Temperature: Higher ambient temperatures and hot track conditions can contribute to increased tire temperatures.
Brake Usage: Frequent or prolonged use of the brakes can transfer more heat to the tires.
How to fix the Tires Overheating issue in F1 2023 Manager?
With the likely reasons out of the way, it is time for some tips and tricks to prevent your tires from overheating.
Adjust Driving Style:
One of the key ways to manage tire temperatures is to adjust your driving style. Avoid aggressive maneuvers and try to maintain smooth and consistent driving lines to minimize tire stress and overheating. Use a lighter pace for a lap or two to allow the tires to cool down if they are getting too hot.
Manage Brake Usage:
Be mindful of your braking technique. Braking in a straight line and avoiding prolonged hard braking can help reduce heat transfer to the tires.
Tire Management:
Pay attention to tire management during the race. If you notice that the tire temperature is consistently rising and reaching dangerous levels, consider using a lower engine mode or reducing your overall pace slightly to help manage tire temperatures. Make sure to use brake cooling as well.
Optimal Tire Selection:
During pit stops or pre-race setups, consider switching to tires that are more suitable for the track conditions and your driving style. Harder tires might be more resistant to overheating in certain situations.
Cooling Period:
Consider implementing short cooling periods during the race where you reduce your pace and avoid pushing the tires too hard to allow them to cool down. This can be particularly useful during longer races.
Well, that is all the information we have on the overheating tires issue in F1 Manager 2023. We hope this guide was informative. For more guides and tutorials like this, keep visiting Digistatement regularly. Also Read: F1 23 (F1 2023) HDR Issue: Is there any fix yet