Eve Online is a 2003-released Massively Multiplayer Online Role-Playing Game (MMORPG), developed and published by CCP Games. This game has done wonders in its nearly 20 years journey. It is currently the No. 1 free-to-play single shared space sandbox game of all time. Eve Online has also made an entry in the Guinness book of world records for hosting the biggest PvP battle in any video game (It witnessed 8,825 players in a single conflict). Every day, thousands of players play this game, but there are occasions when some players encounter issues like the game not opening/launching, crashing, etc. In this article, we will help you resolve all of these issues by following some simple methods. So, continue reading this article till the end.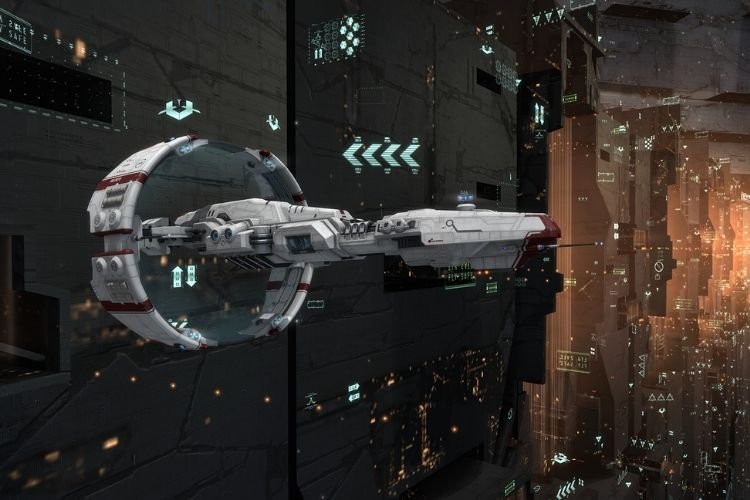 Fixes: Eve Online Launcher Crashing, Not Launching, Opening, etc.
In this section, we have discussed some generic solutions that will resolve these issues for the majority of the people. There can be multiple reasons due to which you are unable to launch Eve Online properly. So, there is a possibility that these fixes might not work for everyone.
Delete Cache and CacheStorage folder: To do it, copy the following locations, paste them in the Windows Search Bar, and delete the cache and CacheStorage folders from the respective locations:

%LOCALAPPDATA%\CCP\EVE
%LOCALAPPDATA%\CCP\EVE\QtWebEngine\Default\Service Worker\

End the application from Task Manager: Open the Task Manager by pressing "Ctrl+Shift+Esc", right-click the application named "Launcher for Eve Online", and click on End Task. After that, follow these steps:

Restart your computer and open the Eve Online Launcher through Steam
Click on the Settings icon present on the top right corner
Under the launcher section, make sure that the option Minimize to system tray is unchecked
Launch the game

Run the Launcher as an administrator: Go game installation folder by navigating to Steam > Game Library > Right-click on Eve Online > Manage > Browse Local Files. Here, right-click on the eve.exe application and select Run as an administrator.
Verify Integrity of Game Files: To do it, follow this path: Launch Steam > Right-click on Eve Online in Library > Properties > Local Files > Check Game File Integrity.

Install Visual C++ files:

 You have to install or repair visual C++ files. For this, you have to install, both, x86 and x64 versions.

Update Graphics Driver to the latest version:

Updating your Graphics Drivers to the latest version can also resolve this issue. If you are using

Nvidia Graphics Drivers,

visit here

,

and if you are using AMD Graphics Driver,

visit here

.

Whitelist the eve.exe file from antivirus or Windows Security:

To allow the game to Windows Security, follow this path:

Go to Start Menu > Settings > Update & Security > Windows Security > Virus and threat Protection > Manage Ransomware protection > Allow an App through Controlled Folder Access > Add an Allowed Apps > Browse all Apps > Open the game installation folder and select eve.exe.  You can also disable your third-party antivirus program at your own risk. 
So, by following these methods, you can fix the Eve Online not launching, opening, crashing issues. Share this article with your friends if you found it helpful.