The Internal Revenue Services has begun depositing stimulus payments in the account of 80 million people this week, while others have to wait a little longer.
Many people have received the money in their bank account, but it looks like H&R Block Emerald Cardholders are facing some issues. The issue is widespread & has affected a large number of users. Many of them have taken the route of Twitter & forums to confirm the ongoing problem.
A tweeter use Mami Stone expressed her concern in a tweet while replying to H& R Block.
"Stimulus was to be deposited Wednesday.. since we have been going to you guys for years, you have our bank account into plus the emerald card we used last year! Here it is Saturday, and still NOTHING! Come on !" said Mami.
"The Irs website says my stimulus payment has been paid to the account that was used for my refund advance on April 1 5th!!" said Latasha Barker. "I got a new card from my local HRBlock office and was told the money would be forwarded to MY emerald account. But it hasn't!! Will it be sent back to IRS?!" .
Another Twitter user named Dennis called HRBlock scammers.
"You guys are the scammers! You stole everyone's money. Emerald card stimulus check money." Dennis tweeted.
Well, the company didn't take any time to release an official statement which reads as:
: If you know people who received their payment but you don't have yours yet, don't worry. The IRS has processed just over half of payments – there are still many more under way.
The IRS has bank account info for all H&R Block clients who received tax refunds electronically. The IRS determines when and how stimulus payments are distributed. If you haven't received your payment yet, visit irs.gov for a status update.
H&R Block processes your payment as soon as it's received from the IRS. Our priority is getting clients these much-needed funds as quickly as possible.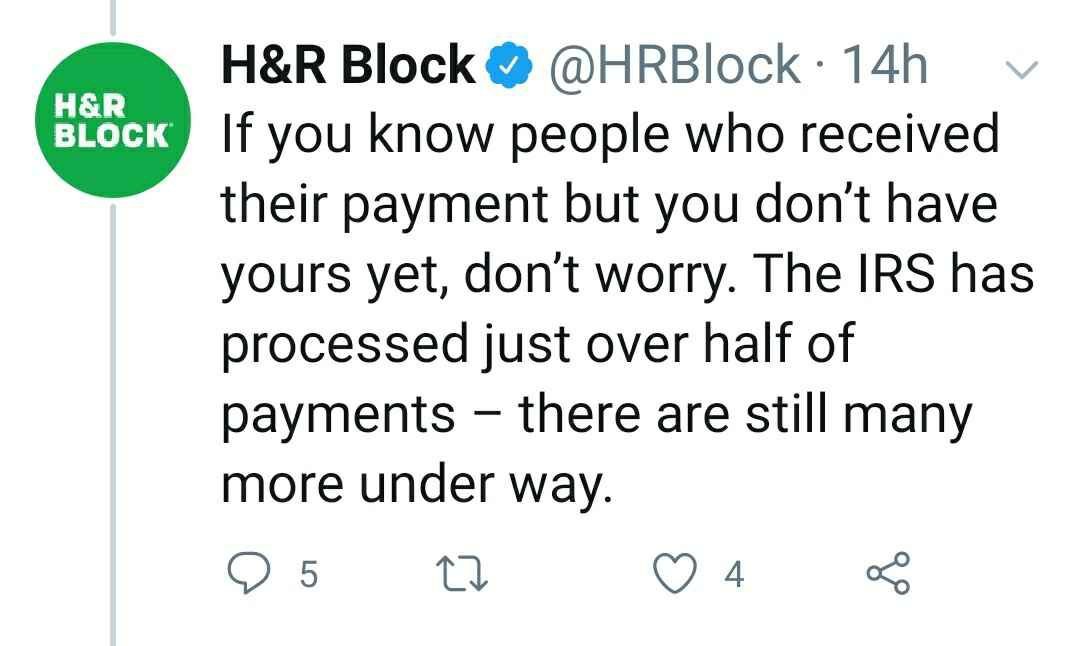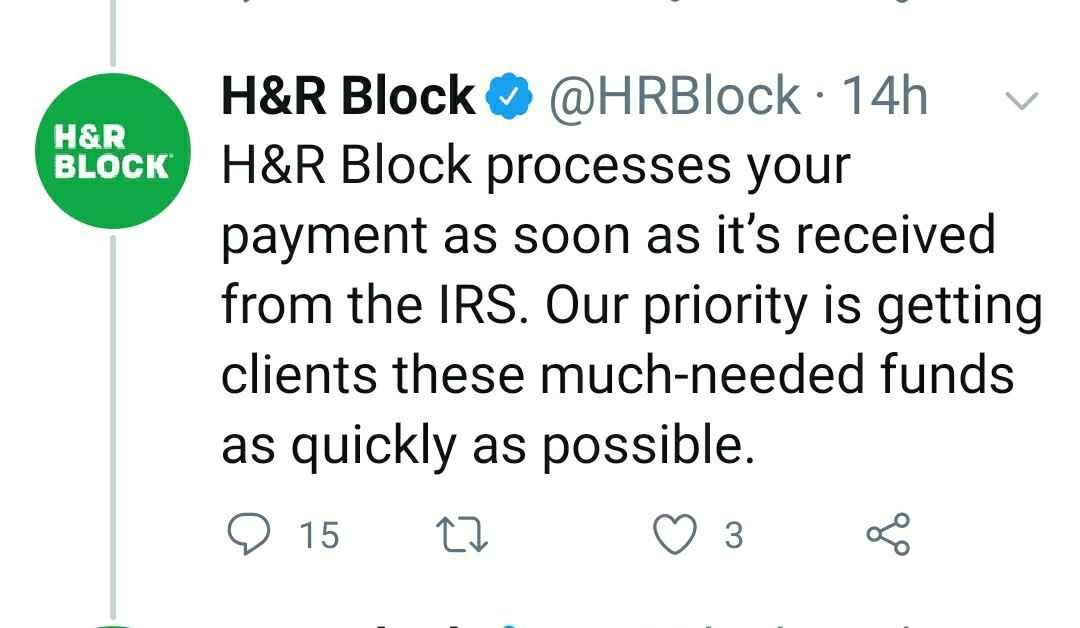 H&R Block has cleared itself from the accusation, and now all questions come to IRS.
If we talk about IRS, they have already urged people not to call or check the status again and again. They are trying to send money as fast as possible.Most individuals who made $75,000 in adjusted gross income will get $12,000. Those who made more, they will get a little less. Also, each child under 17 years of age will get $500.
Rest assured, we're keeping a close eye on all related developments, and will update the story with relevant info as and when we come across any.