FromSoftware.Inc and Bandai Namco Entertainment have experienced a dream launch for their new game, Elden Ring. Elden Ring was released recently on February 25, 2022, and has been receiving very positive feedback from its players. And as it said, a satisfied customer is the best marketing strategy, this game is about to touch a million downloads on Steam and has even completed over 10 million downloads within just three weeks of its release.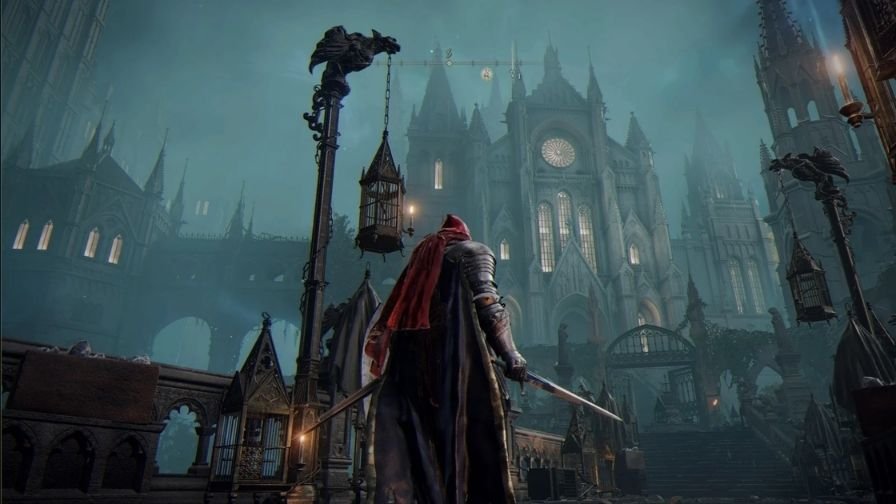 Elden Ring is an action RPG and the main focus of this game is on exploration and combat. This game is played in a third-person perspective throughout and offers different activities like magic spells, horseback riding, summons, and crafting. Above everything, Elden Ring also allows PvP, co-op, and PvE game modes for its fans. Since it is a new game, not many players know how to play co-op game mode in Elden Ring with their friends. So, in this article, we have shared some simple steps by which you can learn how to play co-op with friends in this game quite easily.
How to play Elden Ring co-op mode?
Playing the co-op mode in Elden Ring is quite easy. Just follow the steps mentioned below to learn how to do it:
Firstly, you will be needing a Furlcalling Finger Remedy to be able to play this mode. For that, you must visit the merchant at the church in the game and take the crafting thing costing you 300 currency. Then, roam around a bit to find the flowers to get the Furlcalling Finger Remedy.
Now, activate the Furlcalling Finger Remedy in the game and you will be able to see the gold-colored summon signs of the players from other worlds that you can play with. Just stand near the golden-colored summon sign and select the Multiplayer option present on the game's menu.
Now, select the Furlcalling Finger Remedy to view the screen where you can enter the password.
Here, you and your friend must enter the same password in the Multiplayer section or Group Section according to your preference to enter the co-op mode.
So, this was how you can play the co-op mode in the Elden Ring game. If you found this article helpful, share it with your friends.