Elden Ring is the recently released action role-playing game developed by FromSoftware and published by Bandai Namco Entertainment. Currently, this game is available to play on multiple platforms including PS4, PS5, Xbox One, Xbox Series X|S, and Windows. As soon as this game was released, it was tried out by many players and received very positive feedback. But unfortunately, there are some players who are facing issues like Flickering Black Boxes or Invisible enemies. If you are also facing similar issues while playing the Elden Ring game, then continue reading this article to learn how you can fix them.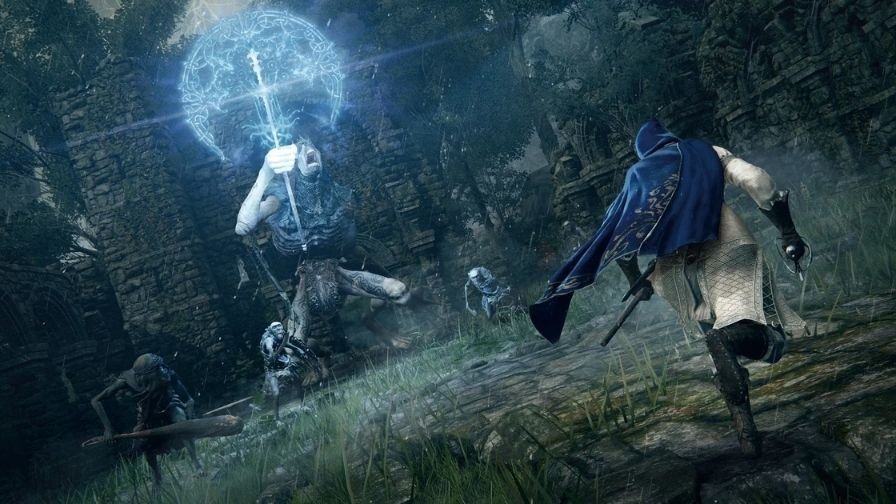 Fix: Elden Ring Flickering Black Boxes and Invisible Enemies issue
There are multiple reasons why issues like Flickering Black Boxes and Invisible Enemies could occur. Therefore, there are multiple solutions too through which you can resolve these issues. Here is the list of all the solutions to the issues like Flickering Black Boxes and Invisible Enemies in the Elden Ring game:
Run the game on the dedicated Graphics Card: If you are a laptop user, then you must run this game on the Dedicated Graphics Card. For that, type Graphics Setting in the Windows Search Bar and hit enter. After that, click on the Browse option present under the Graphics Performance Preference section. Now, search for the "eldenring.exe" file from the top right search bar of the new window, select it, and click on Add. Once this file is added to the list, click on it, select Options, and choose High Performance. You can do the same thing using the NVIDIA Control Panel Software [Path: Right-click on Windows > NVIDIA Control Panel > Manage 3D Settings > Program Settings > Add > Elden Ring > Add Selected Program > Drop Down Menu > High-performance NVIDIA Processor > Apply].
If you are a Desktop user, then you can do the same by simply attaching your display cable to the dedicated graphics card slot.

Clean Installation of Graphics Drivers: Go to the NVIDIA or AMD website according to your respective graphic cards and then select the right product name from there and install the correct graphics driver.
Verify the game files: If you are still unable to resolve these issues, then go to Steam > Library > Right-Click on Elden Ring > Properties > Local Files > Verify Integrity of Game Files. Let this process get completed and then launch the game.
Run Elden Ring in Windowed Mode: Launch the game and select the System option from the main menu. Now, go to the Graphics Tab and select Windowed in the Screen Mode Option. You can also try lowering the resolution of the game. After applying this change, also set the Quality Settings to Low or Medium. Now, restart your game and see if the issue is resolved or not.
So, this was everything about resolving the Elden Ring Flickering Black Boxes and Invisible Enemies issue. If you found this article helpful, share it with your friends.