Every gamer who has experienced souls games like Dark Souls, Demon Souls, and Bloodborne knows just how magical those games feel in terms of beautiful graphics, deep lore, and brutal combat. It rewards players who take time to learn about the game's mechanics and properly utilize them. The most anticipated souls-like game,  Elden Ring finally got released and wooed players with its beautiful open world, mount combat, punishing gameplay, backed by a unique story.
However, not everyone has a smooth experience with the game as many players stated that they are running into issues. If you're also having trouble running Elden Ring, you can rest easy as we've listed a few things that'll fix the flickering black boxes and invisible enemies issues in the game. Continue reading the article to know more.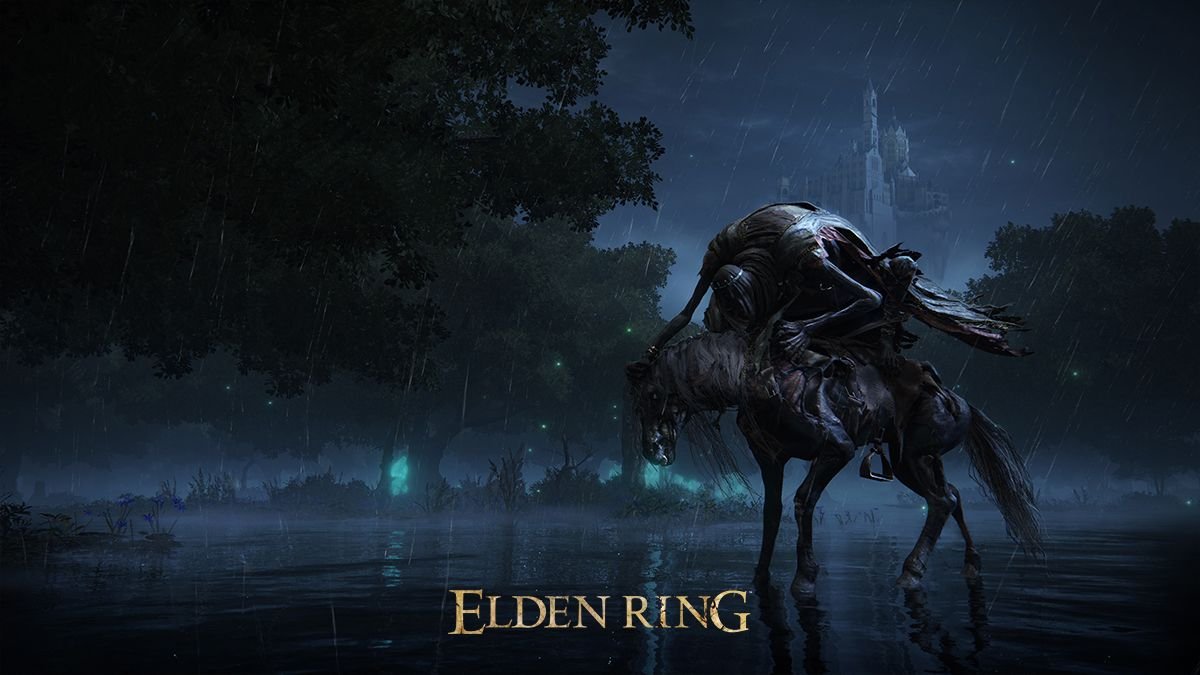 Overview of Elden Ring.
Like any other souls game, Elden Ring's gameplay mechanics are pretty much the same as any other FromSoftware game. However, the world traversal, mount combat, and lore have been overhauled a lot and it compliments the open-world design of the game. You can roll, parry or combo attack enemies and can wield heavy weapons depending on your stats. The exploration and finding new stuff adds more depth to the story along with intricate level design and you can see it when you're venturing in dungeons.
How to fix flickering black boxes and invisible enemies issue?
If you've bought the game and experiencing in-game bugs that result in flickering black boxes and invisible enemies, do not worry as they can be remedied easily as long as you follow the instructions mentioned below. We've listed a few methods that you should try to fix the errors in the game.
Graphics Settings.
The reason you could be having issues with in-game textures is that the game isn't utilizing your GPU resources efficiently. Launch Elden Ring and go to the graphics settings in the Settings option. Once you get there, change your screen mode to "Fullscreen" to get the maximum FPS. Also, make sure to use your monitor's native resolution to avoid any issues and enable the "Auto Detect Best Rendering Settings" option. You can also change Quality Settings according to your system's performance.
Now, head to the Advanced graphics settings, and apply the following changes.
Texture Quality – Medium
Antialiasing Quality – Low
SSAO – Medium
Depth of Field – Off
Motion Blur – Off
Lighting Quality – Medium
Shadow Quality – Low
Effects Quality – Medium
Volumetric Quality – Low
Reflection Quality – Low
Water Surface Quality – Low
Shader Quality – Low
Global Illumination Quality – Medium
Grass Quality – Medium
Apply the changes and run the game and see if it's running properly.
Close unnecessary apps using Task Manager
You can also try to close applications that hog more resources using the Task Manager. Also, only end those programs that don't interfere with the operating system. In the startup tab, disable programs that start up when booting the system to save more resources for the game.
Update graphics card drivers.
By having the latest drivers installed on your PC, you can fix most of the problems occurring in a game like Elden Ring. Make sure to download and install the latest drivers of your graphics card from the official website. Restart your PC and then launch the game. Use the GeForce Experience app if you have an NVIDIA graphics card.
Enable Nvidia Image Scaling.
If you have an Nvidia graphics card,  navigate to the overlay settings, and make sure to disable the "In-game Overlay" option in your General Settings tab. Overlays always consume more resources so better close them. Navigate below until you see the Image Scaling option, enable it and then run the game.
Use Game Mode
Enabling Game Mode can help you turn off unwanted processes and achieve more stable performance. Open up the System Settings window and click on the Gaming tab. Click on Game Mode and toggle it on.
Set Elden Ring to High-Performance mode
Once you've enabled Game Mode, click on Graphics in the Related Settings section. Now, here, you have to click on Browse and navigate to the directory where you've installed the game. Select the EldenRing.exe file and click on Add. Now, select the .exe option and click on Options, then tap on "High Performance". After this, click on Save.
Install latest Windows Update
It is always recommended to install the latest Windows Update before trying new games. To do this, type Windows Update in the Start menu, and click on "check for updates". In the windows update dialog box, click on the blue "Check for updates" button and install them. Then launch Elden Ring and it should fix every issue.
We hope that you enjoyed reading this article, stay tuned for more updates about Elden Ring and other news at Digistatement.