Originally released in 2011, El Shaddai is a third-person action and adventure game filled with artistic world-building and an amazing art style. The game is a mix of a 2d like a platformer and 3d colorful game. The controls for the game are quite simple and straightforward, you have jump, attack, guard, and weapon stealing, hence making it part of the list of games that are easy to play but difficult to master. This game also won the "Future Game of the Show" award in the Tokyo Games Show and received attention from international media for its unique art style. After two years of development, the game was released on Steam, September 2, 2021, however, many players are angry at the developers due to the lack of keyboard and mouse control. We will go into what we know regarding this further into the article.
The gameplay of El Shaddai has you play as the character Enoch, Enoch wears holy armor which loses pieces as the player takes damage, however, upon losing all the armor pieces, players are given a time limit to press a series of buttons to help restore whatever armor they can or else they will have to restart from the last checkpoint.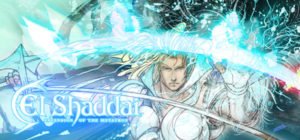 El Shaddai missing keyboard and mouse support?
Upon release, players on steam were quick to find out that the game does not support a keyboard and mouse and they will require a gamepad to play the game, feeling cheated they voiced their complaints on the community hub for El Shaddai.
Though this complaint received a mixed response from others a part of the games community, a developer also replied to the issue stating, that they have thought about keyboard and mouse support and have been in talks with the rest of the developer team regarding it, they initially decided not to implement it but due to recent demand they will be working on it.