eFootball (PES) 2022 is the recently released football simulation game from Konami. This game is one of the top free-to-play games available worldwide which has resulted in its massive publicity. It has been launched for PlayStation 4, PlayStation 5, Microsoft Windows, Xbox One, and Xbox Series X. Konami dropped the title of Pro Evolution Soccer (PES) on 21 July 2021 and shifted to the title eFootball. As more and more players are playing this game on PC, they are facing some unusual crashing, black screen, freezing, and stuttering issues. If you are also facing any of these issues while playing eFootball 2022 on PC, then continue reading this article to know how they are fixed.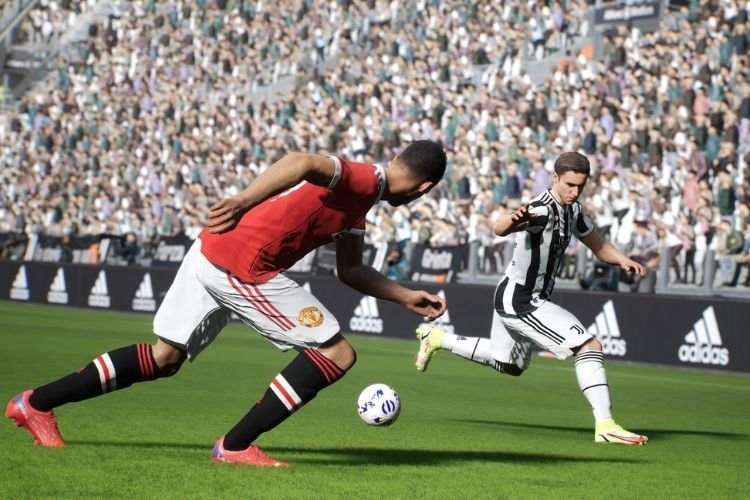 Fix: eFootball 2022 Crashing, black screen, freezing, and stuttering issues
The issues we are talking about can occur due to many reasons. Similarly, there can be many fixes and workarounds for them. You can try out all of them to see what works best for you. Before heading to the files, you must know that these all are some generic fixes. So, there is a possibility that it might not work for everyone.
1) Delete the dtdata.dll file: To delete this file, go to your Steam Library > Right-Click on eFootball 2022 > Manage > Browse Local Files > eFootball > Binaries > Win64 > Right-Click on dtdata.dll and select delete to delete it.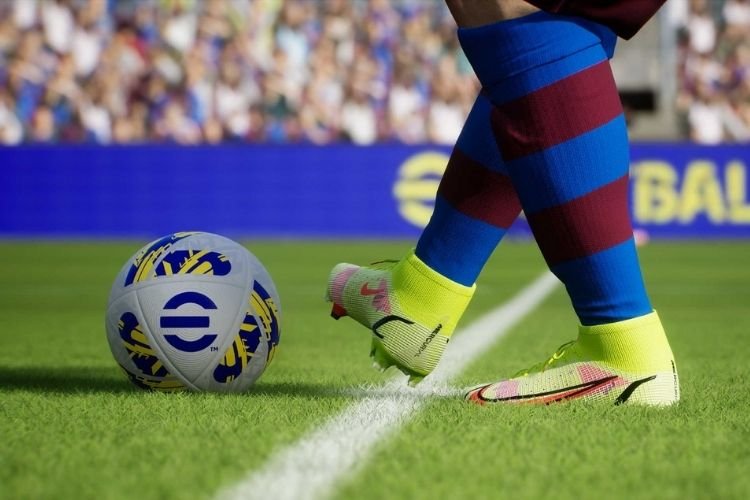 2) Clean Installation of your Graphics Drivers: You can do a clean installation of the graphics drivers too. Visit here for Nvidia Graphics Drivers, and visit here for AMD Graphics Driver. Make sure to download the graphics driver for the same version and model that your graphics card supports. Also, check the option for a clean installation in the process.
3) Allow the eFootball.exe file to antivirus or Windows Security: Follow this path for enabling this via Windows Security: Start Menu> Settings> Update & Security> Windows Security> Virus and threat Protection> Manage Ransomware protection > Allow an App through Controlled Folder Access > Add an Allowed Apps > Browse all Apps > Open the game installation folder and select eFootball.exe. For your reference, you can find your eFootball.exe file here: C > Program Files (x86) > Steam > steamapps > common >  eFootball > eFootball > Binaries > Win64 > eFootball.exe.
4) After adding this application, you must also add Settings.exe here through the same method. You can find the Settings.exe file in the eFootball Folder highlighted above.
5) Task Manager: Ending the unnecessary tasks running in the background that might be sucking your RAM space can also help you fix this issue. You can open Task Manager by pressing " Ctrl+ Shift + Esc" and end all the unnecessary tasks. Also, end the tasks that might function the screen overlay while playing the game.
6) Verify the integrity of the game files: This step will delete any corrupted files that might have occurred in the eFootball 2022 folder and re-download them. It also downloads the missing files that might be causing any issue. To verify game files, follow these steps: 
Open the Steam Launcher.

Go to your library

Right-click eFootball 2022 and click on Properties.

Under the local files tab, click on "Verify integrity of game files"
7) Xbox Game Bar: Disable it by searching from the Windows Search Bar.
8) Visual C++ files: You have to install or repair visual C++ files. For this, you have to install, both, x86 and x64 versions.
9) Run your game on a dedicated graphics card only. Go to Graphics settings from Windows Search Bar > Browse > eFootball.exe (Game Installation Folder mentioned above). Once it is added to the list, select Options, check high performance and click on save. Do the same for the Settings.exe file.
10) If nothing has helped you yet, you must re-install the game.
So, this was all about fixing the eFootball 2022 Crashing, black screen, freezing, and stuttering issues.