eFootball Pro Evolution Soccer, or PES, is the famous football simulation game, which is developed and published by Konami. PES 2020 is the newest entry in the series, which is available across all gaming platforms like PS4, XBOX, and PC, including Android and iOS mobile platforms.
Konami rolled out the new PES 2020 with an update on mobile platforms. But, unfortunately, things didn't go as expected. The latest update left the players unsatisfied, as the game had instability issues. And not only this, but the gamers also reported the app crashing issue on both Android and iOS platforms. But, the developers worked hard to fox the issue and rolled out patched to fix bugs that were causing crashing and instability problems.
Konami does a great job of keeping the players engaged with the new challenges and updates. And this time, with the update, Konami announced not only the new European Club Championship Challenge event but also the new myClub coin sale on Black Friday.
If you are interested in buying the myClub coin, you must consider this new sale. Check out the details for Black Friday myClub coin sale below.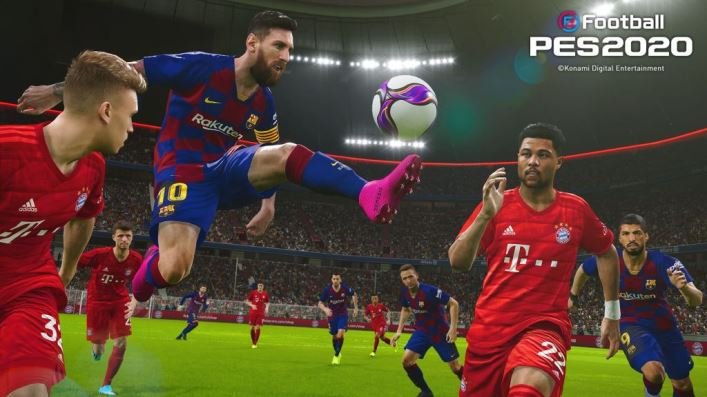 efootball PES 2020 – Black Friday myClub Coin Sale
– Sale details:
During the Black Friday myClub coin sale, you will be able to buy myClub Coin packs that contain more free Coins than usual. The sale has already started and will be available until December 5, 2019. You can check out the Shop tab for more information.
– myClub Coin Packs on Sale

300 myClub Coins *1 purchase per user

2100 myClub Coins *1 purchase per user

6800 myClub Coins *1 purchase per user
– Notes:

*Regularly priced packs are still available for purchase. Check your intended purchases carefully before purchasing.
*The 300 myClub Coin pack contains 100 paid coins and 200 free coins.
*The 2100 myClub Coin pack contains 1000 paid coins and 1100 free coins.
*The 6800 myClub Coin pack contains 3000 paid coins and 3800 free coins.
*These packs may be made available again in the future.
*The schedule and details are subject to change at any time.