In today's booming world of PC gaming & also gaming in general. Many game publishing companies and organizations are looking to create a platform. Companies are looking for ways to integrate players' experiences with their products. The more cohesive the environment they create for gamers, the more popular they will become. Many gamers are looking for a one-stop platform for everything. Thus, there are many game publishers with their own apps. The EA App for Windows PC is one such app for the PC gaming platform
EA Desktop App Overview
The app is an all-in-one platform for all the products, services & also offerings from Electronic Arts. It aims at providing an easy gaming experience for players. Many selections of EA games are available directly on the app for purchase. Thus, players can download games directly from the app. The app also features the ability to connect with friends across different platforms. Likewise, all the games and contents are easily accessible to players.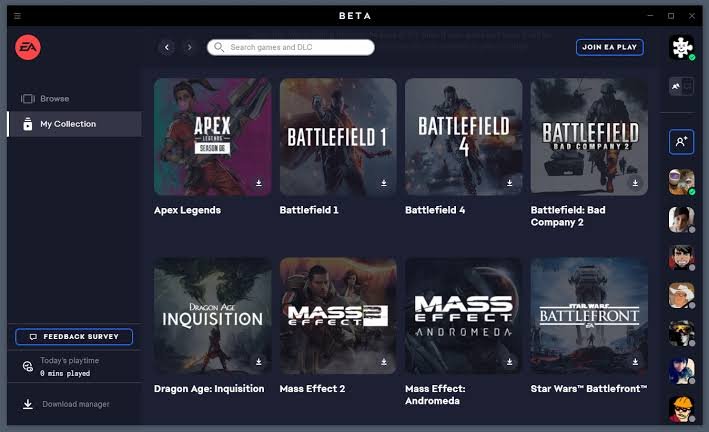 The app also serves as a fast game launcher as well. One of the neat features of the app is the Playtime Controls, it helps in keeping track of game times. The app also integrates EA Play to allow players to access content through their membership as well.
Additionally, players using Origin™ can import their friend list and progress on eligible games over to the app. Likewise, players are able to access all of their content on Origin. This makes for an easy transition for players.
EA App not installing error
The EA desktop app is recently available and thus has some caveats still. Many players trying to install the app have been facing an error. "Something went wrong… To continue linking your EA account, head back and start over" is the error message players receive when trying to log in.
How to fix the EA App not installing error
The error message appears when players try to log in to the EA App using an old EA account. Therefore, the login can only be successful with a proper EA account linked to your Xbox account. When a player's Xbox profile is linked to another EA account, players aren't allowed to log in using a new Xbox account. Finally, always make sure your EA account is linked to your main Xbox account. If this fix doesn't work for you. You can try the following
1) Re-install the App
2) Install the latest VC Runtime libraries from here
3) Run the EA Desktop App as Admin
4) Kill any background Xbox App processes & try to install again.