Dying Light 2 Stay Human perfectly blended the post-apocalyptic setting and fast-paced action sequence of the first game and made it more immersive. The choices, fluid parkour mechanics, refined, combat, likable story, and sophisticated AI again enamored the fans of the series as well as newcomers. You get to explore the city in a first-person view with grappling ropes and parkour that makes it more satisfying.
The game has been released for multiple platforms that include PlayStation, Xbox, and lastly PC. If you have older hardware and want to get the most out of your gaming PC while squeezing out extra FPS for Dying Light 2, we've mentioned a couple of workarounds that you can try to optimize the game and fix the lag as well. Continue reading the article to know more about the game and how to optimize Dying Light 2 for high FPS and fix lag in the process as well.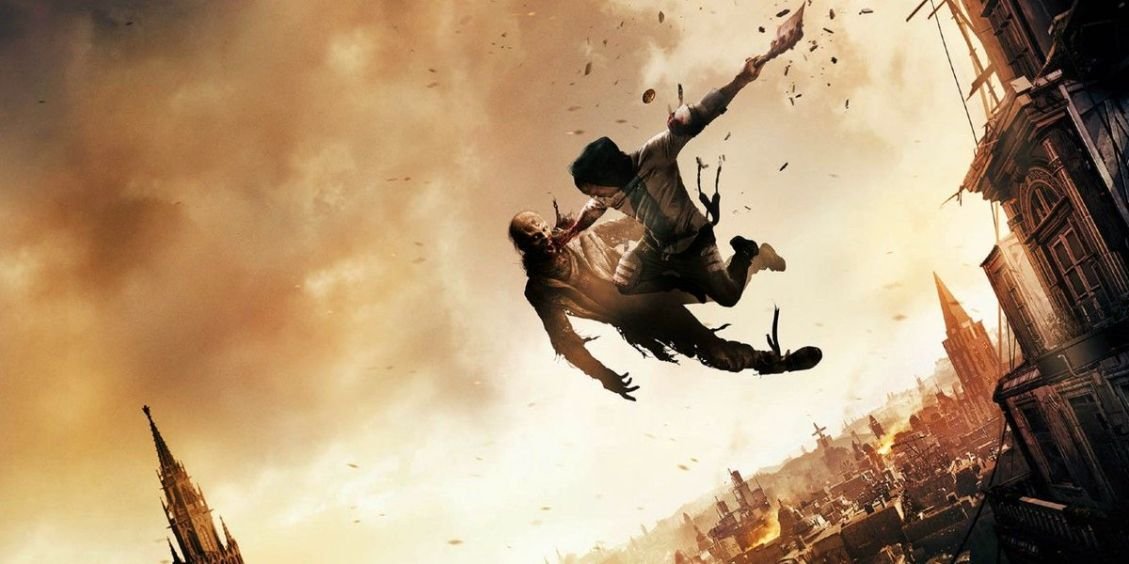 About Dying Light 2.
Dying Light 2 combined multiple genres into one package where players are free to do anything when it comes to experiencing the gruesome world. Its choice system lets you shape your character and determine how the NPCs react to it, combined with a fast-paced action sequence that makes engaging with human enemies and zombies more fierce and fun to enjoy. There's also the parkour mechanic that is very satisfying and the levels are created perfectly for players to explore using that and its grappling hook lets them reach locations that are almost impossible to reach. There are multiple ways that you can play the game and change your playstyles to make it even better.
How to optimize Dying Light 2 for more FPS?
We've listed some of the methods that you should try to get more FPS in Dying Light 2. Continue reading the article to know more.
Update GPU & Windows.
It is the most obvious and recommended option whenever a new AAA game is released. Make sure to install the latest updates of windows and drivers of your graphics card.
Disable Full-screen optimization and DPI settings in Dying Light 2.
Locate the path where the game is installed. If you're on Steam, locate Dying Light 2 in your Steam Library, and right-click on it. Now, select "manage" and then click on "Browse local files". Open the ph/work/bin folder and Right-click on the dying light2 x64.exe file. Select Properties and then tap on the "compatibility" tab and turn off "full-screen optimization". Now, click "change high DPI settings" and select the "override high DPI scaling behavior" then click on "Ok". After this, click on "Apply".
Switch to dedicated GPU.
If you're using a gaming laptop, chances are that the game is using your integrated GPU instead of the dedicated one. In the start menu, type "GPU" and open the graphics settings. In it, make sure to select "hardware-accelerated GPU scheduling" and turn it on. Under graphics performance preference, select the "desktop app" and click on "Browse" to locate the game's path and select the dyinglight2 x64.exe file. Once it's added, click on the options button of the game and set it to "high performance".
Enable game mode.
Enabling Game mode also yields more FPS by turning off unwanted background processes and other useless components. Click on the Gaming tab and under it, make sure "Xbox game bar" is turned off. Once you've done that, click on the Game mode tab and make sure it's enabled.
Disable Xbox game capture.
If you're not using Xbox capture to record your gameplay session and prefer using OBS or any other recording software, the poor performance of Dying Light 2 could be because of this program running in the background. To disable it, click on Start and then type Xbox. You'll see the Xbox game bar app, launch it. When the app is opened, click on the "Settings" wheel at the top of the screen and select Capturing option. In the recording section, uncheck the "record in the background while I'm playing the game" option.
Clean temp files.
To do so, in the start menu, type disk cleanup and launch the application in administrator mode. Select C drive and wait for it to scan and select the files that you want to clean and tap on "ok". The temp files will be cleared and make the game run more smoothly.
Optimize startup and background programs.
Sometimes disabling programs that start up when you boot the windows also helps in the performance of certain games including Dying Light 2. Press Ctrl+Shift+Escape to launch windows task manager, click on the process tab and look for the program that is consuming more of your system resources. Make sure to end the processes that are taking much of your CPU/GPU/Disk resources. After that, click on the startup tab and it'll list the programs that startup when the system is booting. Disable the programs that are more resource-hungry like Google Chrome.
You can also click on the "Services" tab to open services. Sort out the list by clicking on the startup type and it'll list the processes as automatic type. If you find a suspicious process or the process that you don't want running on your PC, simply change the startup type from automatic to manual.
Optimize overlays and hardware acceleration.
If you have overlay enabled in the background of your PC, it costs performance in the game. Overlays from programs like Discord, Steam, and Rivatuner often cause FPS drops in various games, so make sure to turn them off. You can also turn off hardware acceleration in programs like Steam, Discord, and other gaming applications to make them consume less GPU resources for displaying certain animations.
Change the game's settings.
You can further improve the game's performance by changing some in-game settings. Click on the Options menu and then click on the "Video" tab. Change the following Video settings in the game:
Change Window mode to Full Screen
Set your in-game resolution according to your monitor's display
Vsync – Off
Upscaler Mode – FSR, Quality
Film Grain Effect – (user preference)
Now in the advanced settings, change these settings.
Renderer Mode – D3D11
Asynchronous Compute – Off
Game Screen Size – 100
Sharpness – user preference
Field of View – user preference
Anti Aliasing quality – Low
Motion Blur Quality – None
Particles Quality – Low
Contact Shadows Quality – Medium
Ambient Occlusion Quality – Low
Global Illumination Quality – High
Reflections Quality – Low
Fog Quality – Low
Enable Streamer option.
If you're a streamer and want to stream the game, make sure to enable Streamer Mode as it turns off licensed music. You can do this by clicking on options and then scrolling down under the "Game" tab.
Optimizing audio
If you own high-quality headphones and fully want to enjoy the game's audio, set the audio output option to "Hi-Fi".
Changing modes
You can play the game single-player or with your friends in multiplayer mode by clicking the online tab at the top and changing the options from there. Edit the settings according to your preference and you're good to go.
Do try out these settings in Dying Light 2 and the game will perform much better on your system. We hope that you enjoyed reading this article, stay tuned for more updates at Digistatement.