After 6 years of its release, Dragon Ball Xenoverse 2 is still a thing. Fans were surprised when publisher Bandai Namco recently announced that Xenoverse 2 will be getting an update. They were caught off guard with the announcement of an update out of nowhere. So far there is no information regarding the release date but lately leaks of this new update have started to float on social media and and here we are going to cover just that.
All of the following leaks come from a person named Ryokutya, who leaks video games related stuff from the popular Japanese anime magazine V Jump. Take a look at the this tweet :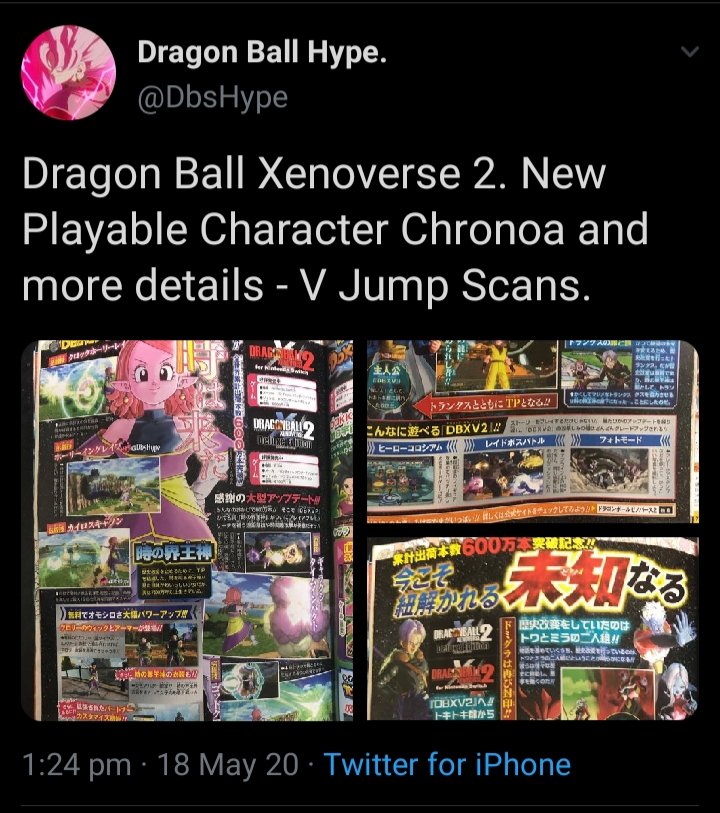 Dragon Ball Xenoverse 2 update will bring along with itself a new character! She is Chronoa, The Kaioshin of Time, also known to players and fans of the Dragon Ball Universe as The Supreme Kai of Time or the Master of the Time Nest. Chronoa is a deity who watches over the flow of time from the cosmos. She is the lord of time itself and a major character in the Xenoverse series. Now she is coming to Xenoverse 2!
Here are her abilities and techniques mentioned by Ryokutya :
Special Abilities/Techniques
Holy Ingress
Kairos Cannon
Ultimate Abilities/Techniques
Galaxy Time Impact
God Cross Cannon
Xenoverse 2 will also offer the players a free new update which is going to include the following items :
Broly's wig and armor (probably the Dragon Ball Super version)
Costumes for Supreme Kai of Time
Extension of partner personalization functionalities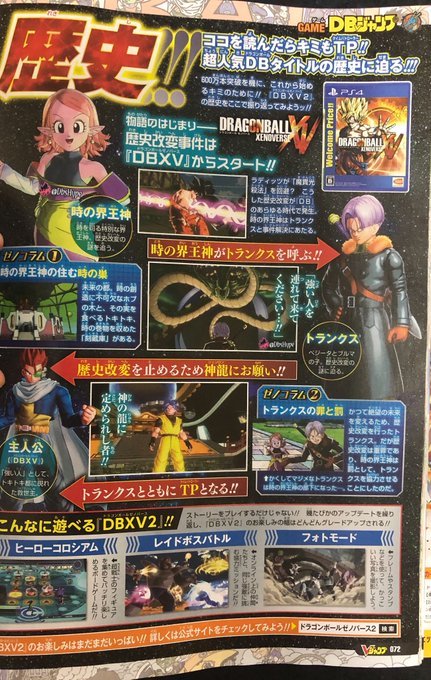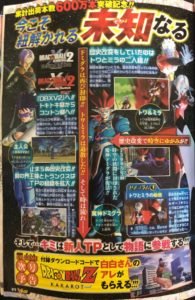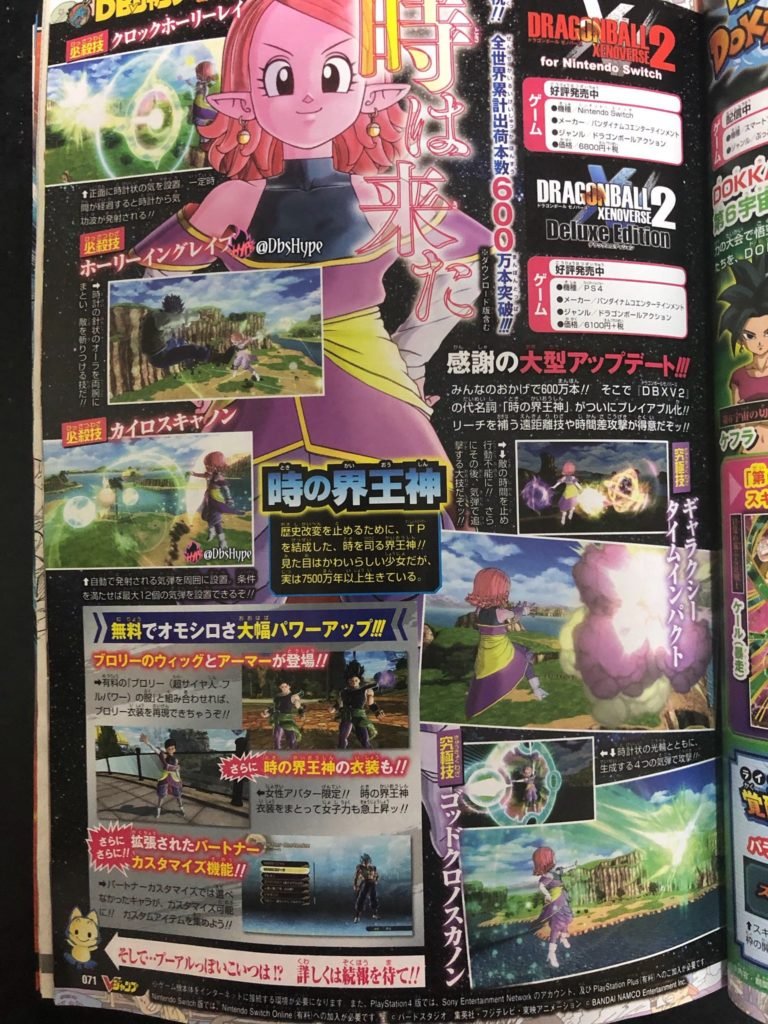 Furthermore, Ryokutya also adds that according to the V Jump magazine Dragon Ball Xenoverse 2 has already sold over 6 million copies worldwide making it a massive success. According to the leaked information, Xenoverse 2 will also be released on next generation of consoles, Xbox series X and PlayStation 5.
Fans received news for the update for Xenoverse 2 so unexpectedly that now they are wondering if the developers are going to give them a sequel or not. So far there seems to be no sign for Xenoverse 3 but fans of Xenoverse 2 should be happy as their favourite game hasn't died yet.