Samsung devices run on the pretty amazing One UI. One UI is one of the most beautiful UI with tons of features packed for users. Many Samsung smartphones are receiving the One UI 2 update these days, and the remaining ones will also soon be getting the update. While these devices were busy getting the One UI 2 updates, Samsung rolled out the latest One UI 2.1 update for the S10 and Note 10 series devices. The S20 series comes with One UI 2.1 out of the box. Well, Samsung has always provided the best when it comes to software. The One UI is one amazing CustomOS developed by Samsung.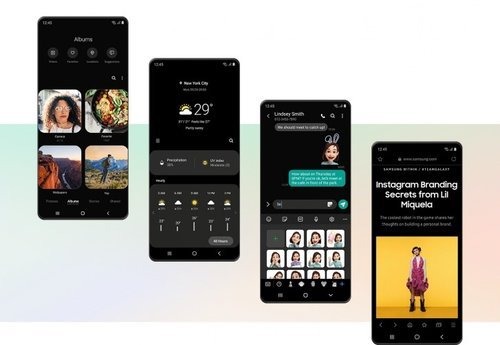 One UI 2.1 comes with tons of awesome and useful features. The update was no minor update and came with a huge list of the changelog. Well, one of the useful features which One UI 2.1 comes with is the Quick Share feature. Quick Share lets you easily share any sort of files across android devices easily and seamlessly. Well, there are several other third-party apps to share files, but the Quick Share feature by Samsung is the best of all of them. Currently, this feature is available only on One UI 2.1, but a Reddit user has successfully ported this feature on to his device running One UI 2. Well, you can easily download and install Quick Share on your Samsung device running One UI 2 as well.
Quick Share feature:
Quick Share lets you easily locate devices nearby that support Quick Share and easily share files with them. You can easily share any type of file that you want. Well, you can also upload these files directly to your Samsung Cloud Storage. Now, that's an amazing feature. To be honest, there are no such good sharing apps for smartphones other than some popular third-party apps like Xender, ShareIt, and many others. Quick Share brings an end to this and provides better and faster sharing of files across Android devices that support this feature.
The Reddit user was able to successfully get it running on his Samsung Galaxy S9+ running on OneUI 2. You can get it running on your Samsung device running on OneUI 2 as well. The app will work the same with no problems at all. You can download the Quick Share apk for your device from the links given below:
---
---

How to install Quick Share: 
STEP 1 –
After downloading the Quick Share apk file on your phone, open the apk file. Click on allow installation from other sources. Tap on Install. The installation will begin.
STEP 2 –
After the installation is completed, swipe the notification panel. There you will find the Quick Share option. Toggle it to on to start using it and share files.
---
Voila! You now have Quick Share installed and working on your Android smartphone. You can now start using it to share files that you want.
Stay tuned for further updates on the Quick Share feature. Also, share this article with all those users who had been wondering about this amazing sharing feature.