MSM Download Tool is a tool that lets you flash stock firmware on Oppo phones. In case you don't know, the firmware is the set of operating system software that manages and controls the hardware of a specific device. It is required to run the device and control the various other parts, such as the recovery of the device. MSM Download Tool is designed to flash stock firmware, especially for Oppo as well as Vivo devices. The most interesting part is that it lets you also remove the screen lock present in your device in case you are not able to open it. Isn't that cool?
MSM Download Tool 2020:
Whenever we flash a custom ROM and want to revert back to the original stock firmware of the device, we have to flash the stock firmware. There are several instances when we would like to flash the stock firmware, such as bugs in the custom ROMs or a degrade in the performance. The MSM Download Tool comes in handy for flashing the stock firmware in Oppo and Vivo devices. Well, that's not all about it. The tool also lets you remove the pattern lock and password lock as well. This comes in handy if you are not able to unlock your device and want to remove the screen lock.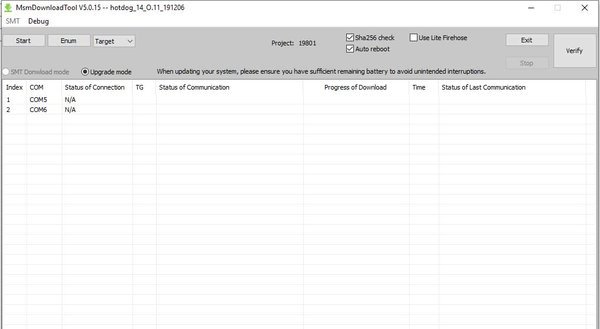 Well, the tool works wonders for every Oppo and Vivo devices but sometimes you might also come across an error. Here are all those possible errors that you might face sometimes.
Microsoft status shows offline even when connected to a Wi-Fi network.
The Start button doesn't work some times.
Fix MSMDownload Oppo A71 Qualcomm Snapdragon Connect Timeout.
Fix MSMDownload Unauthorized and Hidden Start Button.
You might see a warning that says: "You must use authorized accounts such as A3S, F5, F7, F9, etc…".
The latest MSM Download Tool 2020 comes with amazing features and services. It supports all the latest Oppo and Vivo devices as well. You can flash the stock firmware for your Oppo or Vivo device pretty easily with just a few steps. You can easily download and install it on your Windows PC. Before using it, you also have to activate it through a license to be able to use it properly.
---
You can download the latest MSM Download Tool 2020 and other tools required for activating the license from the links given below:
---
How to install the MSM Download Tool and Flash Stock ROM on your Oppo Device:
Before proceeding with the installation, you need to take care of a few things given below:
Make sure you have taken a backup of your important data on your smartphone if you do want to end up losing those.
Install the working USB device drivers for your smartphone on your PC.
You should have at least 60% of the battery on your phone before proceeding with the flashing process.
After ensuring that you have taken care of all these above things, you are good to go with the installation. So, here you go.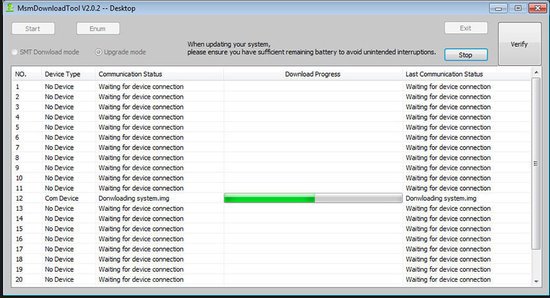 STEP 1 –
After downloading and extracting the folder, open it and run PDAnet.exe and complete the installation.
STEP 2 –
Now, look for CodeMeterRuntime.exe and install it as well. After its installation, search for CodeMeter Control Center on your computer and open it.
STEP 3 –
Once it opens, click on File and then choose Import License. Navigate through the extracted folder and select Oppo_MSM_Download_Tool_None_Lic_2000. After this process, you will see a pop-up saying "License Activated".
STEP 4 –
You are all done with the activation part, and now you can start flashing the stock ROM on your Oppo or Vivo device.
STEP 5 –
First, of all, you have to download the specific Stock ROM for the model of your Oppo or Vivo device. Extract the ROM anywhere on your PC.
STEP 6 –
Head on to the folder where you extracted the Tool and run the MSMDownloadTool V3.0.exe file. Click on Run as administrator. Click on the option that says Load firmware.
STEP 7 –
Boot your Oppo device into download mode by switching off the device and pressing the Volume Up key. Once done, connect your phone to the PC using a USB Cable.
STEP 8 –
Once the tool automatically detects your device, choose the firmware file that you have downloaded for your Oppo device. You need to select the folder of the stock ROM that you extracted before. Click Start. Your firmware will be automatically installed, and you will see a Download Complete message pop up. Restart your device.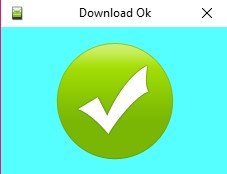 Voila! That's it; you now have the stock firmware installed on your Oppo device. Go ahead and discover the amazing features of the MSM Download Tool 2020. Enjoy Peeps!!
Stay tuned for further updates on MSM Download Tool and more such related content. Also, share this article with those people who hab been wanting to flash stock firmware on their Oppo or Vivo devices.