The MacBook Air 2020 and the iPad Pro 2020 came out recently and are absolutely great. Apple's done a great job refreshing these two devices. American tech giant Apple has successfully held on to the top spot in the entire tech industry. It manufactures some of the best gadgets out there, but at a price that not everyone can afford. However, these devices are the absolute bang for the buck. After refreshing the MacBook Air and the iPad Pro, people have been eagerly waiting for the next MacBook Pro refresh. Well, the wait is finally over. The latest Apple MacBook Pro 2020 is here for real.
The device comes with a stunning 13-inch Retina display. It houses the latest 10th gen Intel processors. It offers up to 32 GB of RAM and up to 4 TB of blazing-fast SSD storage. The MacBook Pro 2020 also comes with the latest scissor mechanism magic keyboard that Apple debuted with the MacBook Air 2020. The keyboard feels a lot better to use than before. The device comes with the latest WiFi 6 as well. It has much narrower bezels than before. The MacBook Pro 2020 remains similar in terms of design and other features including the touch bar, touch id and more. The device comes with the latest iteration of macOS Catalina.
Moving on to the main part, the Apple MacBook Pro 2020 is a beautiful notebook when it comes to looks and design. Not just the form factor and the design of the laptop but something which adds more to its beauty is the amazing wallpapers this laptop comes with. With rich and crisp wallpapers, the MacBook Pro 2020 takes the game to even a level further than before.
Apple MacBook Pro 2020 Wallpapers:
The MacBook Pro 2020 comes with a stunning Retina display and acts as a sight of beauty to the eyes. Along with such a great display, the MacBook Pro 2020 also packs some breathtaking wallpapers that provide a sight to behold. We know you have been looking for these and wanted to rock these beautiful wallpapers as well. So, today we have got you covered with these awesome wallpapers from the Apple MacBook Pro 2020. These are some of the beautiful wallpapers of the MacBook Pro 2020. You can download them below.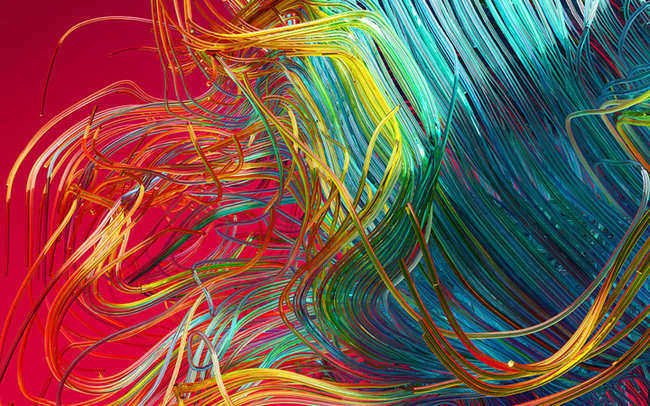 Currently, there are a total of 2 beautiful wallpaper that you can download from the link given below. We will update the post with more wallpapers as soon as they are available. These wallpapers are of great quality and FHD+ resolution. Enjoy Peeps!!
---
To download More Wallpapers, you can visit our Wallpaper section.