Prince Abdullah bin Salman bin Abdulaziz Al Saud of Saudi Arabia has the highest Battle Pass level for the year 2020. He has spent a whopping amount of 40000 USD for his Battle Pass Level to go beyond 107000.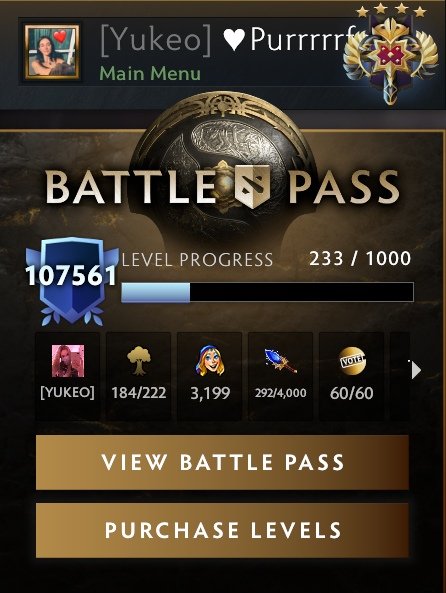 A few months back, the same Saudi Arabian prince blew over $20,000 in two weeks for leveling up his Dota 2 Battle Pass, and the biggest spender is still pumping up thousands of dollars into it. The prince uses Purrrrrfect Angelic Cake Yuki as his gamer tag and plays an average of 2-3 Dota 2 matches a day. He enjoys playing as Support heroes and his Steam inventory is full of Dota 2 courier cosmetic skins worth thousands of dollars.
As one of Dota 2's biggest fans, he has also funded Dota 2 charity fundraising events like the Gamers Without Borders 2020 tournament.
While the Saudi Prince is surely at the top on the leader boards for spending an insane amount of money, But he is being followed by another Dota 2 player who has been putting equally absurd amounts of money at it. A Chinese account – which with a very tough translation has the very poetic username of 'Out of dust into dreams' – has also spent quite a huge amount of $30,000, but he is at a level of 71,380.
These two Dota fans had put an insane amount of money into the game, and in the process of doing so, they have generated thousands of dollars for The International 10's record-smashing prize pool. As we all know a fraction of the money spent on battle passes like – 25 percent – goes to the World Cup tournament, The International 10. The prize pool already contains more than 38 million US dollars. Due to the ongoing pandemic, the highlight event of every year has been cancelled this year. It is unknown whether and when the TI10 will take place or not in the future.
For now, all we can do is sit back and think about our lives knowing that someone is blowing $44,000 on Dota – and is likely willing to spend a whole lot more.