Doom series continued with the release of Doom Eternal on March 20, 2020. The game is a first-person shooter which has been developed by id Software & it has been published by Bethesda Softworks. Players can enjoy the game on all the popular platforms including PC, Xbox One, Stadia & PS4.
The Nintendo Switch version of the game will be released later. However, no official release date has been confirmed yet. The game has received positive reviews from all the major publications for its campaign, graphics, design, combat mechanics & soundtrack.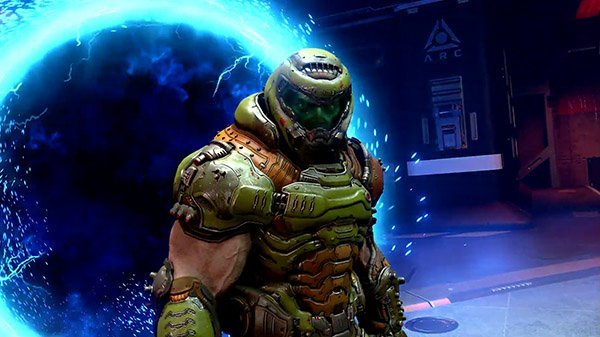 But there were some mixed reviews regarding the game's extreme focus on storytelling. Doom Eternal has been made under the director, Hugo Martin. In the game, players assume the role of the Doom Slayer, an ancient warrior who battles the demonic forces of Hell.
The game has also introduced new movement mechanics including wall climbing, dash moves, and and horizontal bars to swing. Doom Eternal also features a few new types of enemies including the Marauder & Doom Hunter.
Coming to the topic, id Software has revealed on Twitter that The DOOM Eternal Original Game Soundtrack composed by Mick Gordon is now available to download for Collector's Edition owners. The OST will hit Spotify, iTunes & more in the coming weeks. Have a look at the official tweet down below.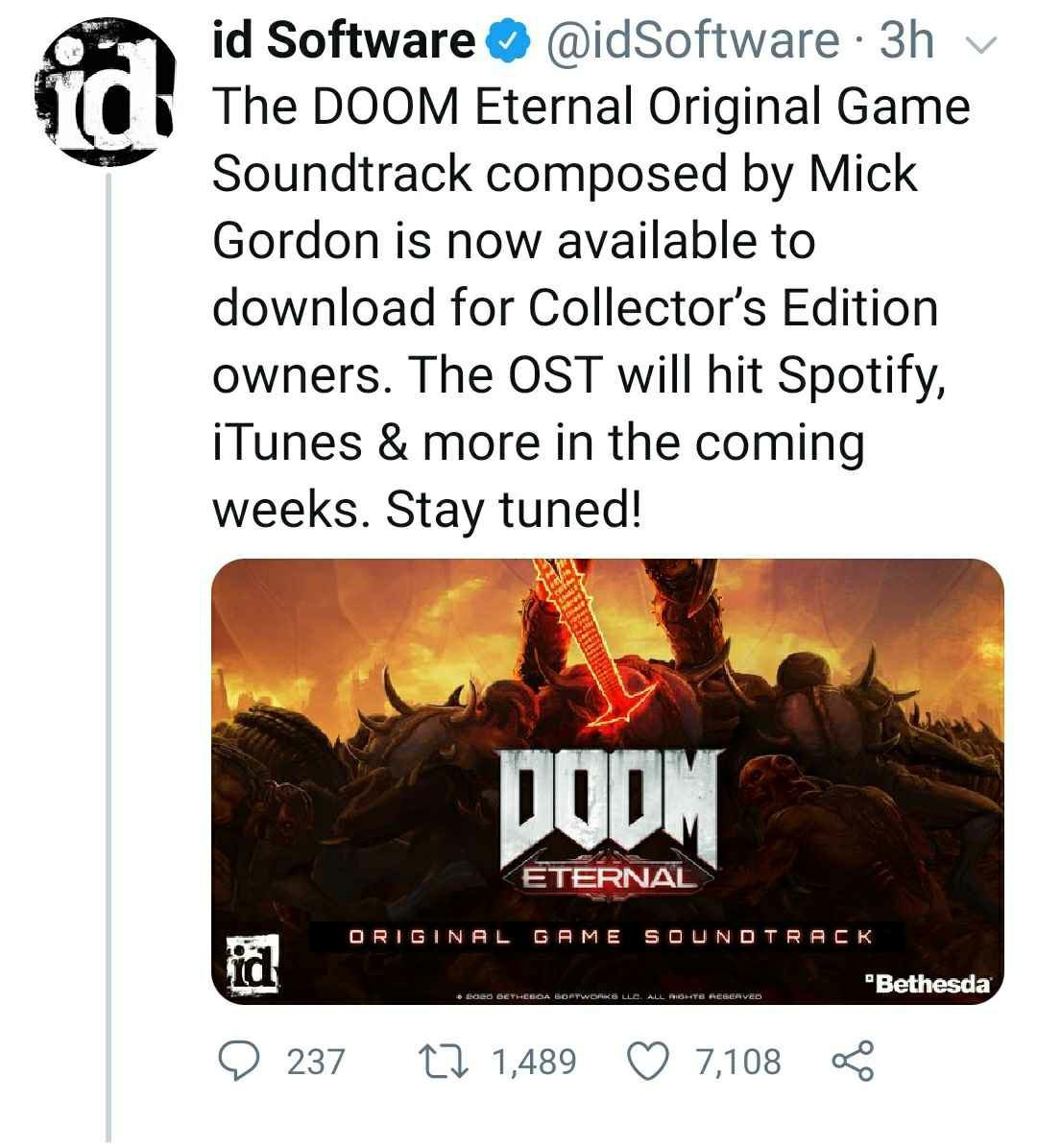 In order to download, your Original Game Soundtrack, after redeeming your code, Collector 's Edition players are required to log into Bethesda.net and check their Transaction History for the download links.