Update: The developers have officially revealed that Season 3 of Disney Speedstorm will go live on August 1, 2023. The upcoming season will feature the following racers in the game:
Stitch
Angel
Lilo
Jumba
Captain Gantu
#DisneySpeedstorm's Lilo & Stitch inspired Season 3 is launching on Aug 1!

Racers Stitch, Angel, Lilo, Jumba, & Captain Gantu will be waiting for you out on the racetrack! pic.twitter.com/iA3hWD1RMY

— Disney Speedstorm (@SpeedstormGame) July 24, 2023
---
Original post from June 14, 2023, follows below: 
So, Season 2 of Disney Speedstorm went live on June 13, 2023, and players are already digging through all the new additions. However, there are some who cannot wait to know when the next season, Season 3, will start. Well, it seems early, but is there any news or updates on the release date of Season 3 of Disney Speedstorm? If you are interested in knowing the same, consider reading until the end.
Disney Speedstorm, if you did not know, is an arcade-kart racing game that features the iconic roster of all the Disney and Pixar characters. And on the gameplay side of things, it is a simple kart racing game that you can enjoy with your friends. The game is available in early access right now and has already started dropping seasonal content. Since the game is currently live with Season 2, many are curious about when the next season is going to be released.
Disney Speedstorm Season 3 Release Date: When is it coming out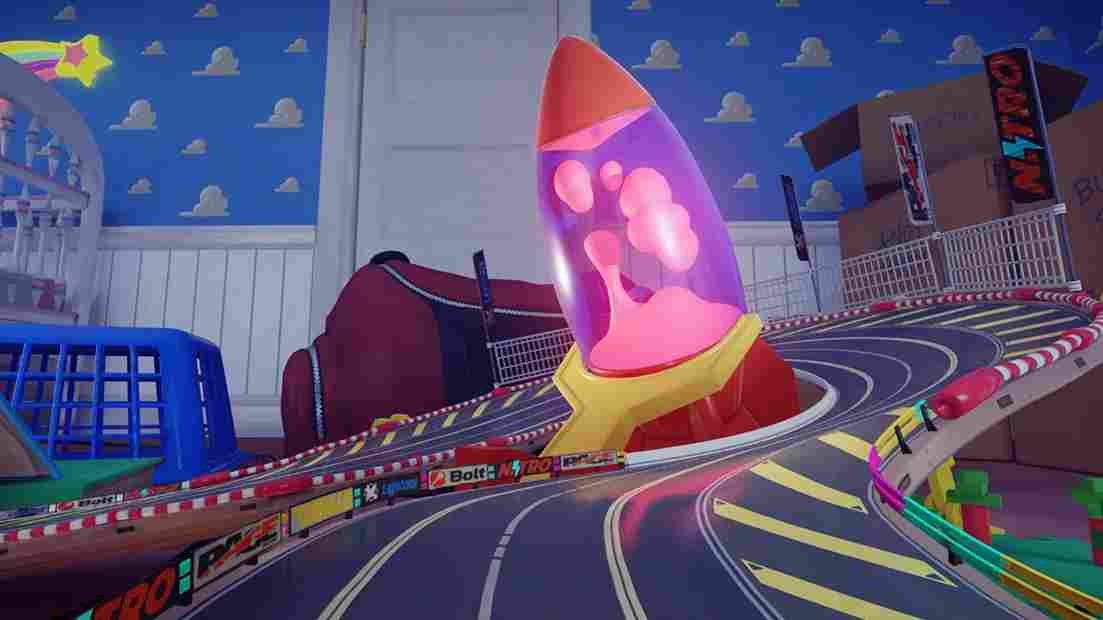 Before we go into the release date of Season 3, let us have a look at a few additions that were released recently with Season 2 on June 13th.
Golden Pass: Season 2 introduces a new Golden Pass with exclusive rewards.
New Season Tour: Instead of eight chapters, Season 2 features a 10-chapter Season Tour with abundant rewards.
New Racers: Woody, Buzz Lightyear, Jessie, and Bo Peep from Toy Story join the game as playable characters.
New Racetrack – Andy's Room: Experience the thrilling races in the iconic setting of Andy's Room, with giant structures and a visually stunning track.
Color Match Game Mode: Engage in the new game mode called Color Match, where you need to hit skill boxes matching your car's color to earn rewards and speed boosts.
Follow the Leader Game Mode: Another new game mode called Follow the Leader will be introduced later in the season, where staying in another player's slipstream provides a manual boost.
Steamboat Mickey and Steamboat Pete: These classic characters from the Steamboat Willie animated short film will be added as racers in dedicated Time-Limited Events.
Disney Speedstorm Founder's Packs: Exclusive early access to the game and bonus items tailored for an enhanced racing experience.
Those are some of the key features of Season 2. With that said, let's get into the details of when Season 3 of Disney Speedstorm is going to be released.
Season 3 Release Date (Speculation)
Well, as of writing this article, there is no official release date for the upcoming Season 3 update for Disney Speedstorm, and that is quite obvious considering the fact that Season 2 was released recently. But if we are to speculate, it is expected that Season 3 of Disney Speedstorm will go live sometime during the month of August 2023. This speculation is based on the fact that the gap between Season 1 and Season 2 was roughly 2 months. Since Season 2 dropped in June, we might get the next season's release after 2 months as well, if the trend is followed. Well, the official roadmap also confirms this fact.
Get a sneak peak at what's coming down the road in #DisneySpeedstorm with our Season Roadmap! pic.twitter.com/lXUGTHG9im

— Disney Speedstorm (@SpeedstormGame) June 1, 2023
The upcoming Season is expected to bring 5 new racers to the game, along with 2 mystery races that will join during the mid-season. All we can do now is enjoy Season 2 and wait until the developers officially reveal the next season's release date (which will be in August 2023). We will update this article once we get more details on the same. Anyway, we hope you find this guide informative, and for more reads like this, make sure to follow DigiStatement.
Read more,