The latest OTT platform, Disney+ has been launched today. But currently, the service is only available in the following three locations: USA, Canada & Netherlands. The website will go live for users at 6 a.m. ET, 5 a.m. CT and 3 a.m. PT.
But a lot of users are currently facing an issue with sign up on the website. So if you are facing a similar issue, fret not, as you are not alone. There is a possibility that servers are responding slowly due to a sudden rush in traffic as a huge number of users are trying to login & access the website.
Many users have taken the route of Twitter to express their concerns regarding the ongoing sign up issues. Have a look at some tweets down below.
Why can't I find it on the firestick?!? Anyone else have this problem?

— KP (@Krisp214) November 12, 2019
@disneyplus What's up with your service? Marvel and Star Wars is not working?

— millhouse (@KUBBALLROX) November 12, 2019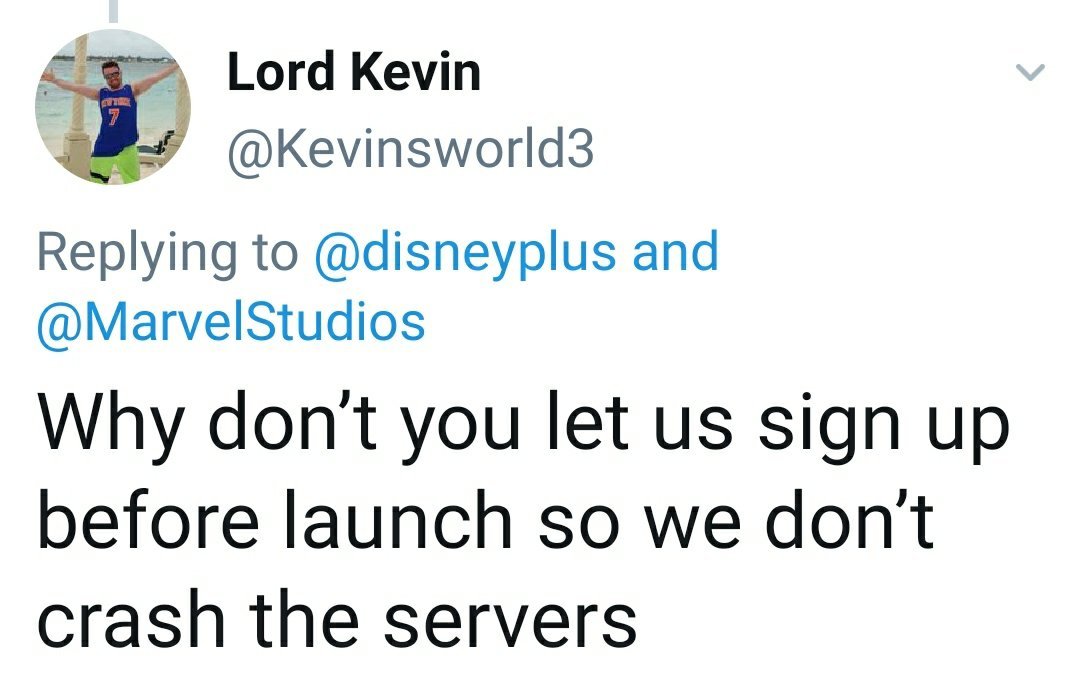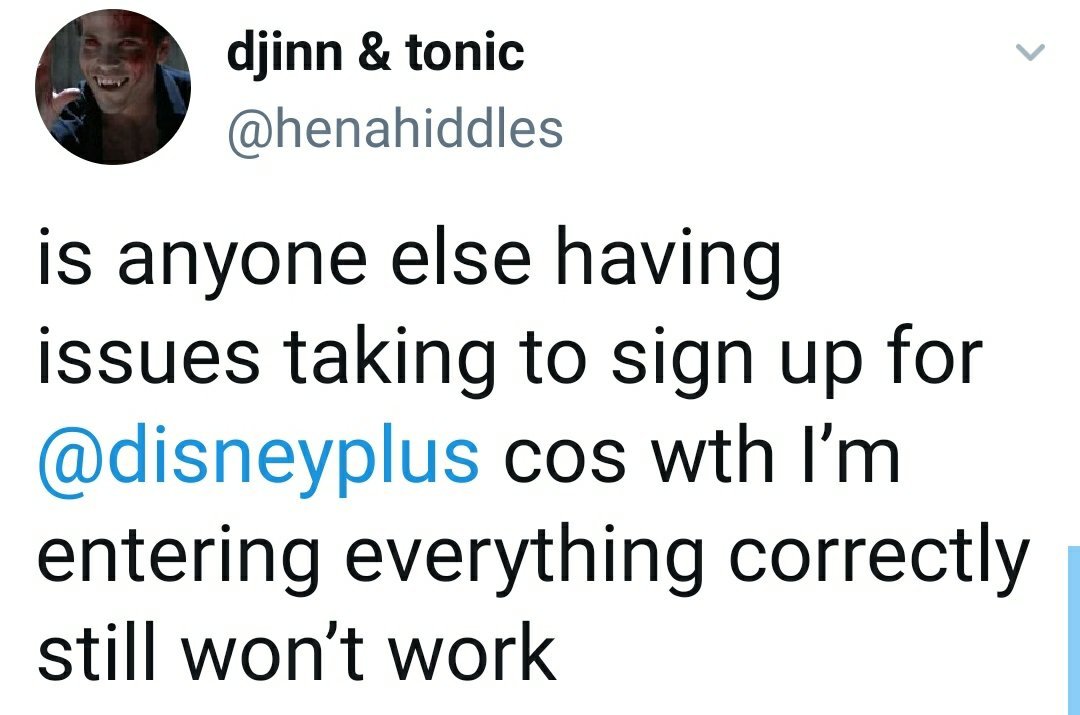 Is there a problem with Disney+? It keeps freezing and no sound plays at all @disneyplus

— Waylon Smithereens💋 (@Evry1sFavrt) November 12, 2019
I got the app on my Roku now. I am very grateful for that. but is anybody aware of a glitch where the screen flashes black between selections on the menu screen??

— 𝕯𝖆𝖓𝖎𝖊𝖑 😷🇺🇸 (@djclippert) November 12, 2019
An outage tracking website, Down Detector also shows the report of outage in some locations. Have a look at Down Detector outage map & report down below.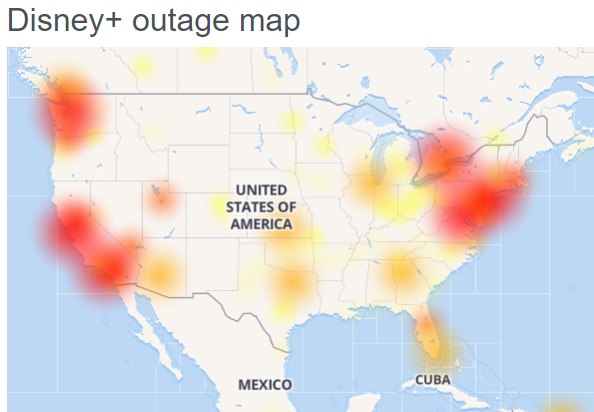 So far, there is no official response from the company representatives. We certainly hope that the issue will be resolved quickly.
Rest assured, we are keeping a close watch on the current outage & situation. Whenever any update arrives regarding this issue, we will update the column.
Let us know in the comments section below if you are also encountering an issue with Disney Plus services.
---
Update 1
The demand for #DisneyPlus has exceeded our highest expectations. We are so pleased you're excited to watch all your favorites and are working quickly to resolve any current issues. We appreciate your patience.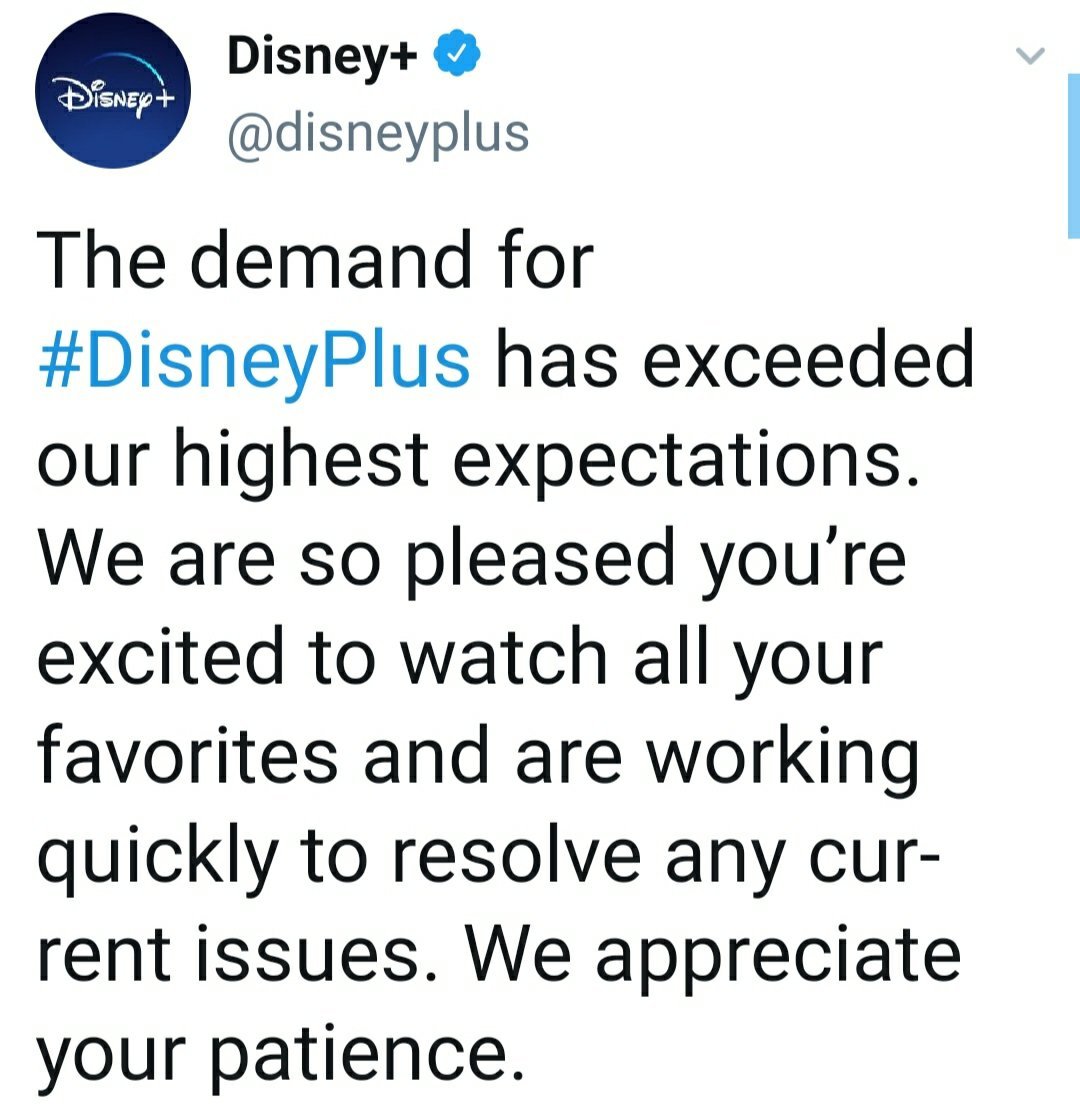 ---
Update 2 ( November 14)
Many Disney Plus users are still facing login errors & requesting Disney Support to resolve these issues soon. Have a look at some tweets down below.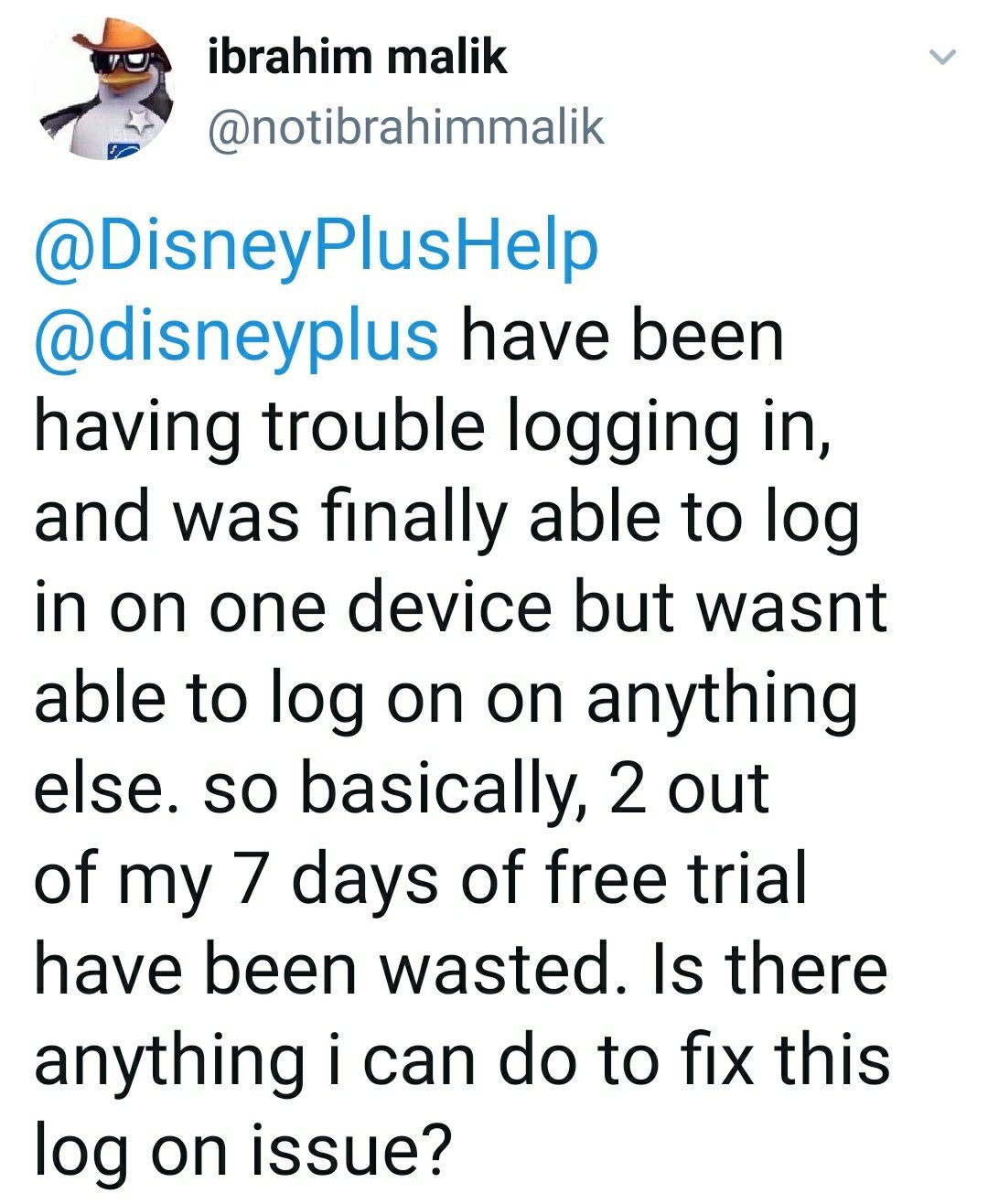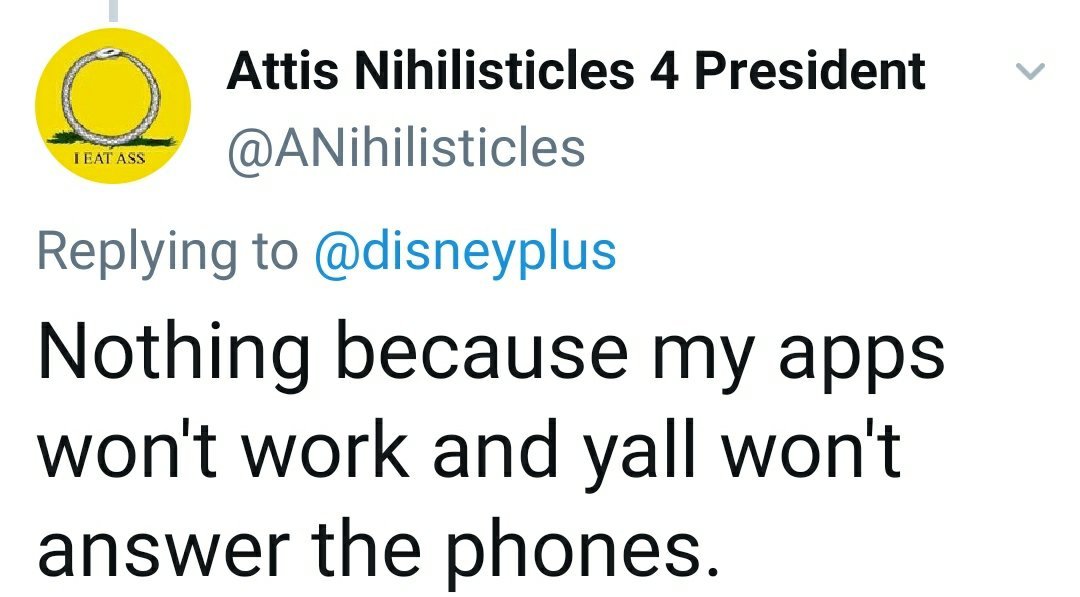 — sticky (@NoraEvents) November 14, 2019
— ⓜOⓔ (@yomomma_cuh) November 14, 2019
---