Disney+ has a huge library of on-demand shows and movies from names that we are familiar with, Disney Studios and Walt Disney Television. The streaming service has a mixture of classic titles from Disney's vault. It also includes new programs that are developed exclusively for subscribers. The monthly plan has been priced at $8 a month and the annual plan has been priced at $80. The service can also be bundled with Hulu and ESPN+ for prices starting at $14 per month. The streaming service has been created by The Walt Disney Company.
With Disney+, you can watch thousands of Disney movies and series on your devices. This includes smart TVs, phones, laptops, tablets, and gaming consoles. The service has been launched with the facility of unlimited downloads so that you can watch them anytime and anywhere. Disney+ content comes from Walt Disney Studios' and Walt Disney Television's biggest names. It includes Disney, Pixar, Marvel, Star Wars, National Geographic, and 20th Century Fox.
If you purchase any subscription, you will get ad-free access to all the streaming titles of the service. The service at first offered a free seven-day trial for new subscribers. But now it is no longer available.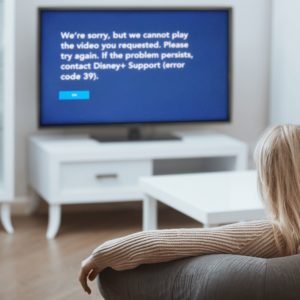 But recently Xbox Series X users have reported an issue related to Disney+. The error is being called the Error Code 39. Users have said that because of this error, they are not able to access any content on Disney+. Whenever this error appears, people are not able to watch any movie or TV show on Disney+. Users said that most of the time, the error appears when they turn on any content to watch. Also, they said that the error sometimes pops up suddenly in between when they are watching any content.
A few people have said that the error has kept on appearing for multiple days. Some users said that it appeared only while playing some specific titles. If you are facing this issue while using Disney+ on Xbox, there are a few things you can try to fix by yourself –
Try to load the video again. Sometimes the error code can appear as a one-time fluke. So try to refresh and reload the video once.
Try a separate streaming device. The issue might not be related directly to your Xbox console and might be because of the device where you are using it.
Switch to a different HDMI port. Try each and every one of them.
Try a different HDMI cable. Always use a cable that is of good quality, undamaged cable and is not much longer and also supports HDMI 2.1.
Delete and reinstall the Disney+ app.