As technology is evolving day-by-day, people are cutting the cable and switching over to streaming services. It is gradually becoming the new normal. As you may know, there are a ton of advantages when streaming your favourite content over the internet. Many big companies have come out with their own streaming boxes like Apple with the Apple TV and Roku with its extensive lineup of streaming devices.
There are a lot of streaming services today. Just a few years ago, Netflix and Amazon Prime were the only big dogs, but now many companies have emerged. Disney which was once a TV channel, now operates it's own streaming service, Disney+. Until 2019, all of Disney's content was streamed through Netflix but after their deal ended, Disney decided to take the matter into their own hands.
Disney+ came into existence on November 12, 2019 with content from Disney's own production house The Walt Disney Studios. Ten million users had subscribed to Disney+ by the end of its first day of operation.The service had over 86.8 million subscribers as of December 2, 2020.
Disney+ is available to stream via web on PC and Mac. Its apps are also available for a lot platforms like iOS, Android, Roku, Apple TV, Xbox and more. The service allows unlimited downloads for offline viewing and can be used on 4 screens at the same time. But at the moment, Roku  device owners are facing an error while using the service.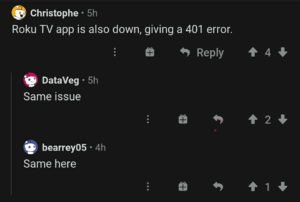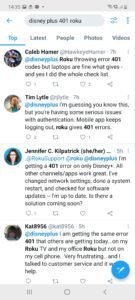 Users have reported that whenever they are opening the app, their app is showing an Error 401 code. This seems to be widespread, as users have tweeted about the issue and posted on Reddit too. You could try re-installing the Disney+ app and restarting your device but that doesn't seem to be working also. We expect Disney to come out with a solution to this error code at the earliest. We will update you as soon as a fix is out.