Discord, a popular application and digital distribution platform for the video gaming community – that is used to share text, image, videos, and audio in a chat channel is currently facing an outage in many locations.
Many users are currently experiencing API issues with Discord & have taken the route of Twitter to express their concerns. Have a look at a few complaints down below.
@discordapp my bot keeps disconnecting with codes 4000 and now I'm getting 500 when trying to get the OAuth? I checked the status page but it seems fine.. are you having issues right now or I broke something badly on my end… Thanks in advance!

— kriskotoBG (@KriskotooBG) December 19, 2019
@discordapp is there an issue with the servers right now

— Cydel (@therealcydel) December 19, 2019
https://twitter.com/alistargado/status/1207481961670950917
An outage tracking website, Down Detector also shows the report of outage in some locations. Have a look at Down Detector outage map & report down below.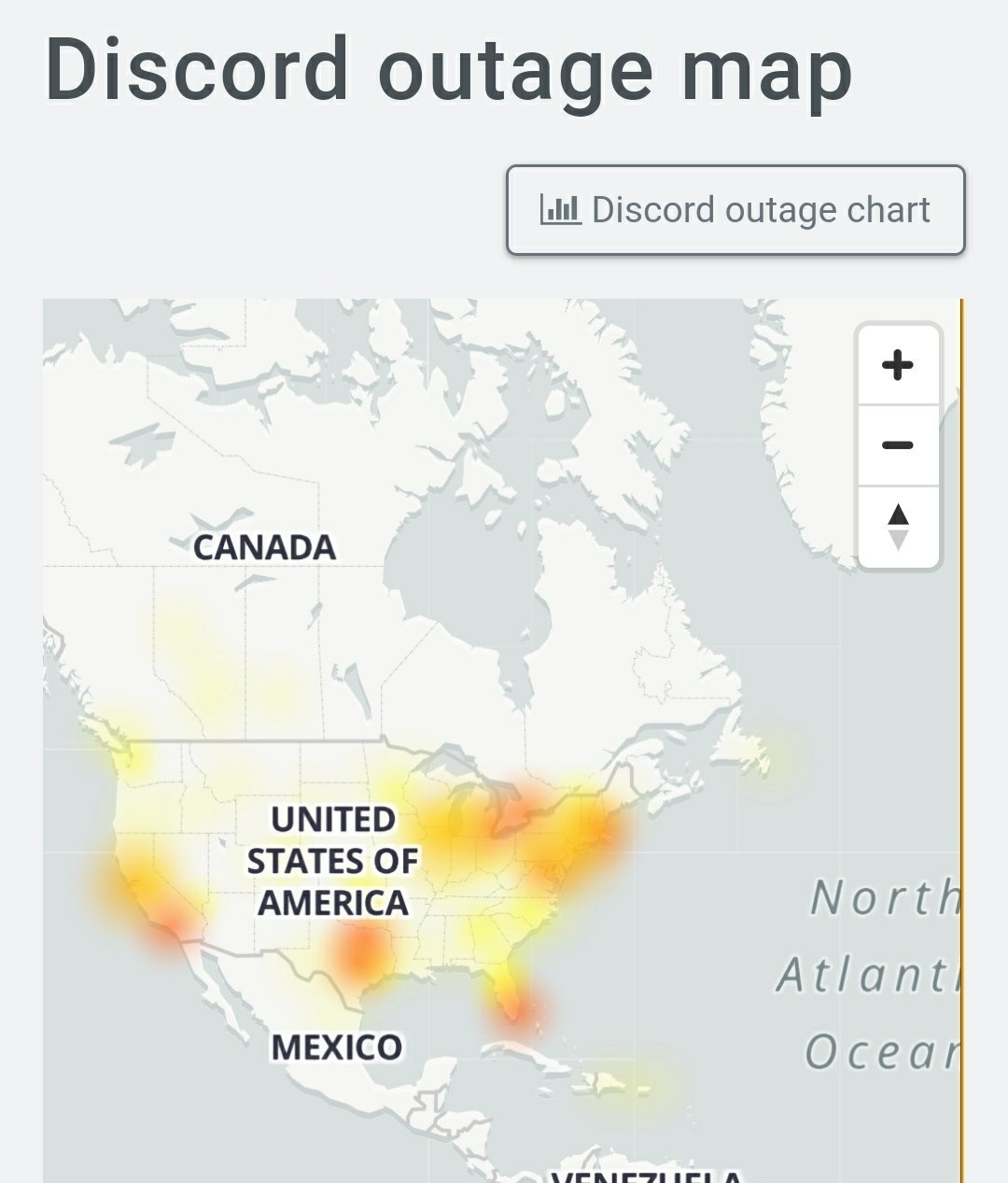 Discord outage time :
It is having issues since 18:20 pm PST.
So far there is no official statement from Discord officials but we certainly hope the issue will be resolved soon.
Rest assured, we are keeping a close watch on the current outage & situation. Whenever any update will arrive regarding this issue, we will update the column.