Playing while coordinating with our friends and accomplishing various missions together is always a fun thing in gaming. There are many games like  Forza Horizon 5, Halo Infinite that allow us to play in co-op mode. The 2020-released game Dirt 5 also features a multiplayer co-op mode in which you can play together with your friends. As many new players do not know how to play Dirt 5 co-op mode on PS4, PS5, or Xbox console, in this article, we have shared the easy-to-follow steps, following which you can easily learn the same. So, continue reading this article to know everything about it.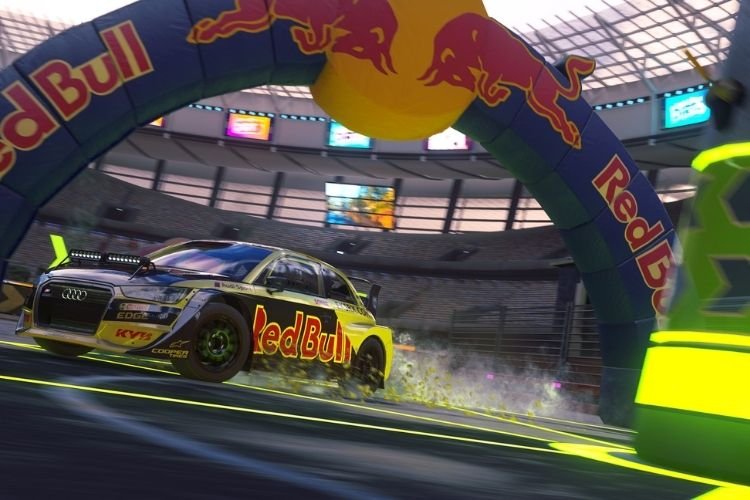 Developed by Codemasters and published by EA Originals and Codemasters together, Dirt 5 is a simcade racing video game. For those who don't know what simcade means, it consists of two words, simulation, and arcade. So, the simcade games are neither fully simulation games, nor fully arcade games, but a mixture of both. Dirt 5 is an offroading-focused game that lets you use multiple offroading vehicles to showcase your driving and racing skills in different locations including Arizona, Brazil, China, etc. Coming back to the main topic, here is everything you should know about playing co-op multiplayer mode in Dirt 5 on PS4, PS5, or Xbox.
Dirt 5 co-op mode on PS4 PS5, Xbox: How to play?
Firstly, you must know that, to play co-op mode in any game on a particular console (PS or Xbox), you need to have at least two controllers with you. If the game allows co-op mode for more than two players, then you must have the same number of controllers as the number of players. For those who don't know, Dirt 5 allows up to 4 players in the co-op mode.
Let's assume that you have two controllers and you and your friend are ready to play Dirt 5 co-op mode. Now that you have two controllers, you need to connect the second controller to PS4, PS5, or Xbox. Now, you have to sign in to the secondary profile/Gamertag from the second controller, so that the controller gets assigned to it. If you don't have an account, you can even sign in as a guest.
After you have logged in to the second profile, launch Dirt 5 on your console and go to the main menu. Here, you will see an option saying Join Splitscreen. Select the same by touching the touchpad on the PS4 or PS5 controller. For the Xbox users, press the View button on the second controller and choose the Gamertag (which must be different from player one). You should see a message saying "A player has joined the game".
Finally, you must select the mode you want to play in co-op split-screen mode (Free Play from Arcade mode is recommended). If you found this article helpful, share it with your friends.