Having a Metal Detector in your arsenal when locating items that are well hidden in the world of Dinkum can be generously rewarding for you. Like Stardew Valley, Dinkum is a life sim farming game that has plenty of activities for you to engage in. Throughout the game, you'll be needing a lot of tools and equipment to progress through certain missions and find hidden rewards. Well, the Metal Detector is one of the items that can be tricky to unlock if you're new to the game. If you're planning on getting a Metal Detector and have no idea how to do it, our short guide has laid out everything that you need to know to acquire it in the game. Continue reading the guide to know more.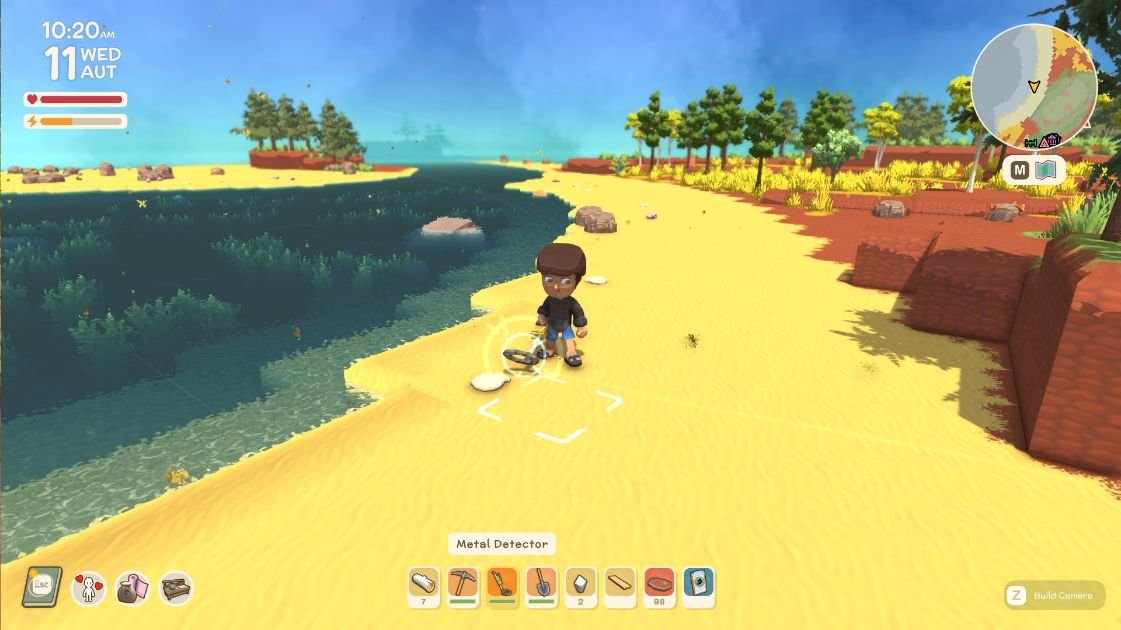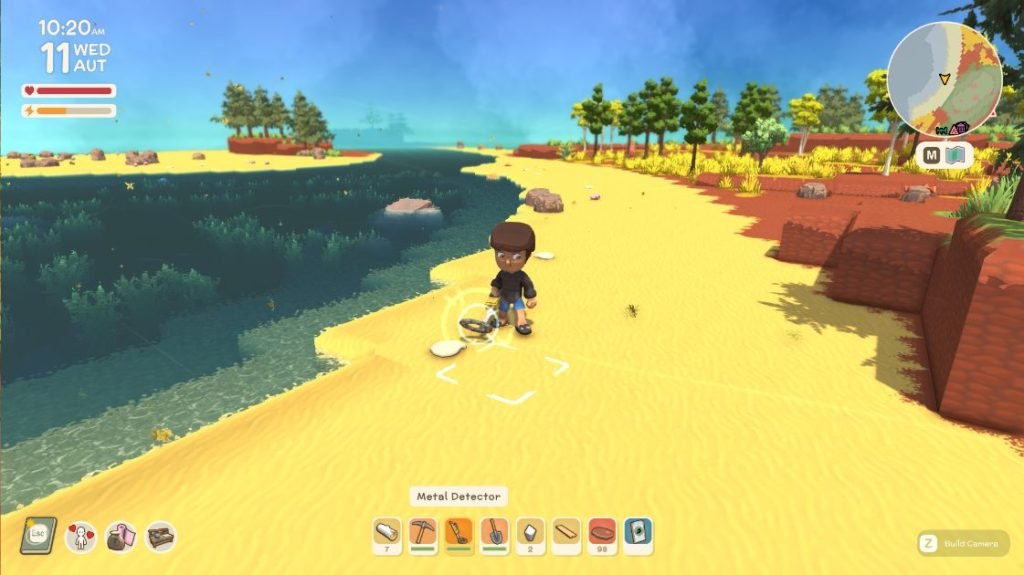 Uses of Metal Detector in Dinkum
Metal Detectors are used for detecting treasures and rare relics that are hidden beneath the ground. Having a good quality pickaxe and shovel is just as necessary if you're planning on digging stuff. When you have equipped the Metal Detector, press and hold LMB and walk around the area. If you hear a low-pitched beep that sounds aggressive as you get closer, it means you're getting closer to the treasure. It will then mark it if you're standing above the treasure. So, take out your shovel, pickaxe, and start digging.
How to get it in the game?
Metal Detector is one of the pieces of equipment in the world of Dinkum that can be acquired in the game by talking to a special NPC named "John" as he sells various equipment and everyday necessity items. Depending on the equipment, it costs dinks, and if you've befriended him and convinced him to stay on your island, you can buy tools for a reasonable price. Be wary that certain activities in the game require you to get a license and Metal Detector is no exception to that. The Metal Detector License can be obtained by speaking to Fletch in his tent for 500 PP. Also, make sure to get an Excavation license for 500 PP and then head to John's store and buy Metal Detector for 6,600 Dinks and Shovel for 900 Dinks.
Once you have everything, now you can start venturing on your quest for hidden loot and resources. Simply use the Metal Detector as we've mentioned earlier and you will soon be rewarded with rare loot and treasures.
We hope that you enjoyed reading this article, stay tuned for more updates at Digistatement.