Dinkum offers multiple ways for players to engage in their everyday adventures of doing simple things like farming, fishing, gathering resources, and hunting, while making it fun. The life sim received rave reviews for its engaging gameplay with tons of content and takes inspiration from similar games like Animal Crossing, and Stardew Valley. If you love hunting, having reliable weapons like a Battle Shovel can increase your chances of landing the killing blow and surviving. If you're searching endlessly on how to get one, our short guide has mentioned every detail on how to obtain it. Continue reading the guide to know more.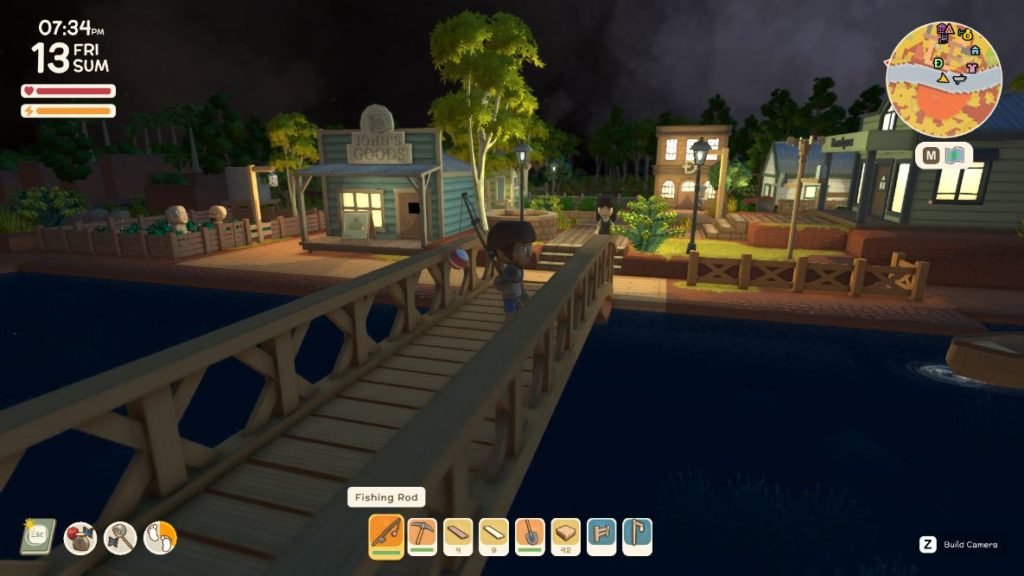 Similar to real-life, if you wish to use some of the equipment and items for your expedition of mining ores, hunting animals, and so on in Dinkum, you need licenses to use them legally in the game. This applies to weapons as well and as you get better hunting licenses, the more you're privy to crafting high-tier weapons and items by progressing the game.
The starting gear for hunting that is easily available to you in the game is the spear and the bat. Well, depending on their level, they can do the job mostly until they've outlived their usefulness. If you're planning on getting the Battle Shovel as a replacement for the weapon that you have right now, consider reading this guide till the end.
How to get Battle Shovel in Dinkum?
Unlike most of the items that can be bought from John, sadly this isn't the case with Battle Shovel and is considered pretty rare in Dinkum. However, it is not impossible to get a Battle Shovel as one of the unique NPC known as Bushman, A.K.A Ted Selly carries some of the rare yet useful items that you can purchase for a fortune. The conditions of Ted Sally appearing on your island are limited and he only appears on rainy days. You can easily recognize him by the tin hat he wears on his head.
Keep in mind that the location where he appears is random so you'll have to do some exploring during rainfall. Once you spot him, talk to him and he'll have a lot of useful items that he'll sell you. If luck is on your side, you'll see the Battle Shovel available for 75,000 Dinks, so make sure to secure the amount before you attempt on getting the weapon.
We hope that you enjoyed reading this article, stay tuned for more updates at Digistatement.