Diablo 4 has had its fair share of successes and challenges since its release. Now that Season 2 is live, many players are having issues with battle pass rewards, leveling, and quest progression. Speaking of which, players have encountered an annoying bug in the Spirits of the Lost Grove Druid Quest. So, if you are one of those players having trouble completing this quest, keep reading this article as we look into other similar cases and provide you with potential workarounds.
In Diablo 4, players take on various quests, each designed to test their skills and resilience. Among these quests is the "Spirits of the Lost Grove" quest, a crucial part of the game's storyline. This quest involves investigating Fainne, the abandoned grove, and eventually slaying a number of Goatmen. However, here's where the problem emerges. For some players, this quest becomes an exercise in frustration as they find themselves stuck in an infinite loop. The quest subtext inexplicably changes from "Investigate Fainne, the abandoned grove" to "Slay the Goatmen" prematurely, often right after approaching the designated tree in Fainne. Due to this, no Goatmen spawn in the area, making it impossible to complete the quest. So, is there a fix for this issue?
Diablo 4 Spirits of the Lost Grove Druid Quest Bug: Is there any fix yet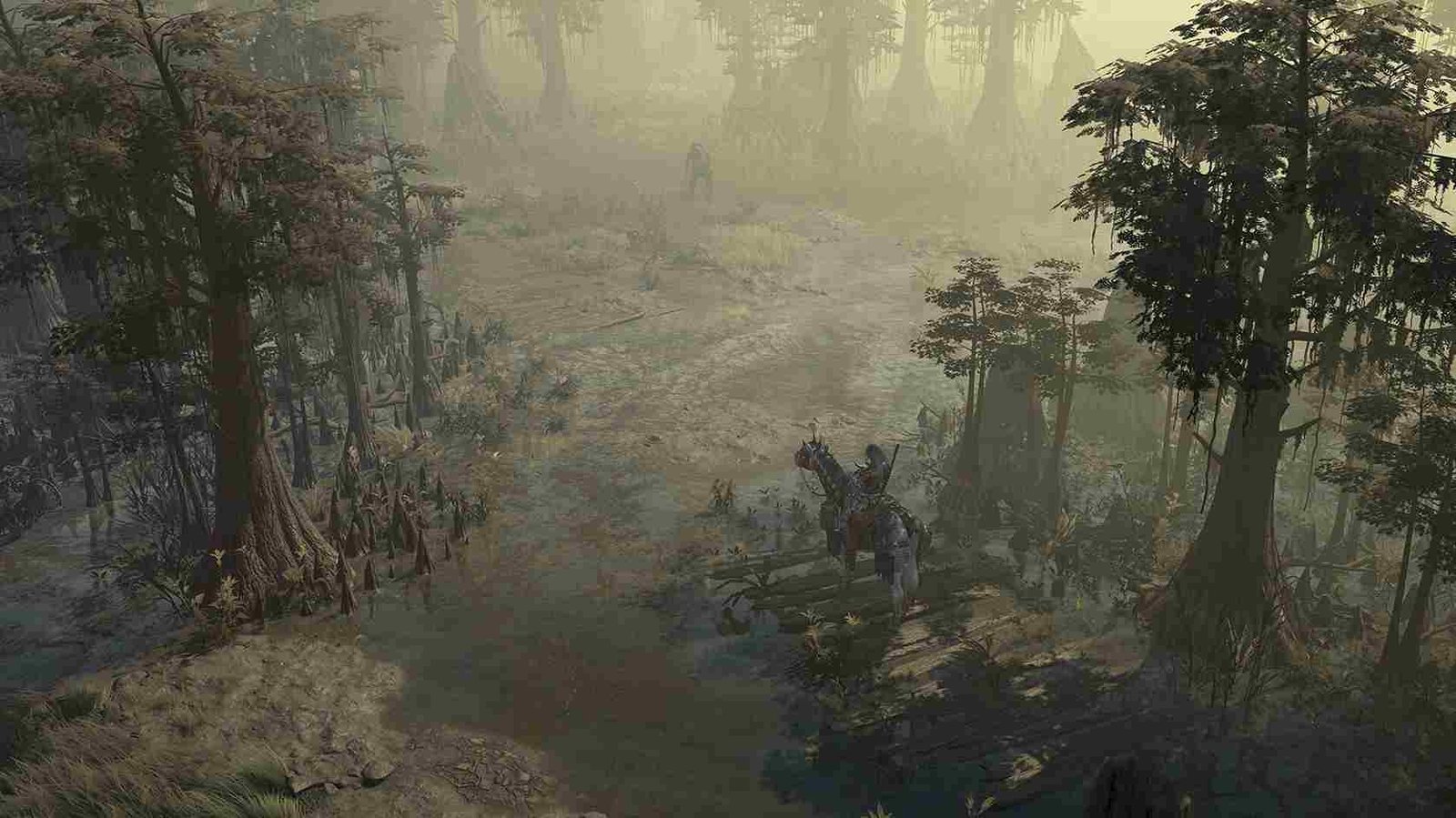 While there isn't an official fix for this bug in Diablo 4, players have not given up hope. They have taken to online forums, including Reddit and Blizzard's official forums, to discuss their experiences and seek potential solutions. Some of the suggested workarounds have had success with many players, so we have listed all those effective workarounds for you to try.
Travel to another location and come back
One potential workaround that seems to have helped some players is the act of teleporting to different locations and returning to the quest area. For example, traveling to Kyovashad and then returning appeared to resolve the issue for the player who shared this workaround. It's worth noting that results may vary, as not every player found success with this particular method.
Check your Minimap first
A helpful workaround shared by a concerned player suggests that the bug is related to an instance glitch. To determine if you can proceed with the quest, head to the quest area and check your minimap; if it displays red dots and a boss icon, you're good to go. If these indicators are absent, reset the quest by teleporting to a different town and then teleporting back to "Firebreak Manor". Repeating this process should help you escape the broken instance and progress with the quest
Disable Crossplay
One additional workaround that has shown promise involves turning off Crossplay from the game's options menu before initiating the quest. It appears that crossplay may contribute to the issue by increasing the number of players in the quest area, which can trigger the bug. While not guaranteed to work for everyone, disabling crossplay at the character select screen is another strategy worth considering for those grappling with the quest problem.
Changing Word tier
You can consider adjusting your world-tier setting to get rid of this bug. By lowering your world-tier level, you may reduce the chances of encountering this bug. This workaround has been helpful for some and can help you progress through the quest without getting stuck in the infinite loop.
When it comes to changing the World Tier difficulty in Diablo 4, you have two options at your disposal. The first method is accessible directly from the main menu, where you can simply click on the "Change World Tier" button. But once you're immersed in the game world, you won't have the flexibility to switch World Tiers with the switch of a button through a menu. Instead, the game designers have chosen a more immersive approach. Throughout the overworld, you'll encounter statues of Inarius, referred to as the World Tier Statues. Interacting with one of these statues allows you to select your desired World Tier setting.
And those are some workarounds to try for now for this quest bug. If none of the workarounds work for you, try contacting the support team and letting them know about your problem. Anyway, we hope your doubts on this issue have been cleared. For all your gaming-related queries, always make sure to check with DigiStatement first! Read more: Diablo 4 Season 3 Release Date: When is it coming out