Destiny 2 has a fair share of hand cannons like Ace of Spades that if fitted with the right upgrades can become a well-balanced weapon that does an incredible amount of damage. It first made its debut in Destiny 2: Forsaken and is one of the guns that was used in the events of the game.
Like Austringer, it isn't easy to find in the game and the explosive damage certainly makes it worth all the grind. If you're planning on getting Ace of Spades and are confused about where to start, our short guide will help you in your quest to achieve the popular hand cannon. Continue reading the article to know how to get Ace of Spades in Destiny 2.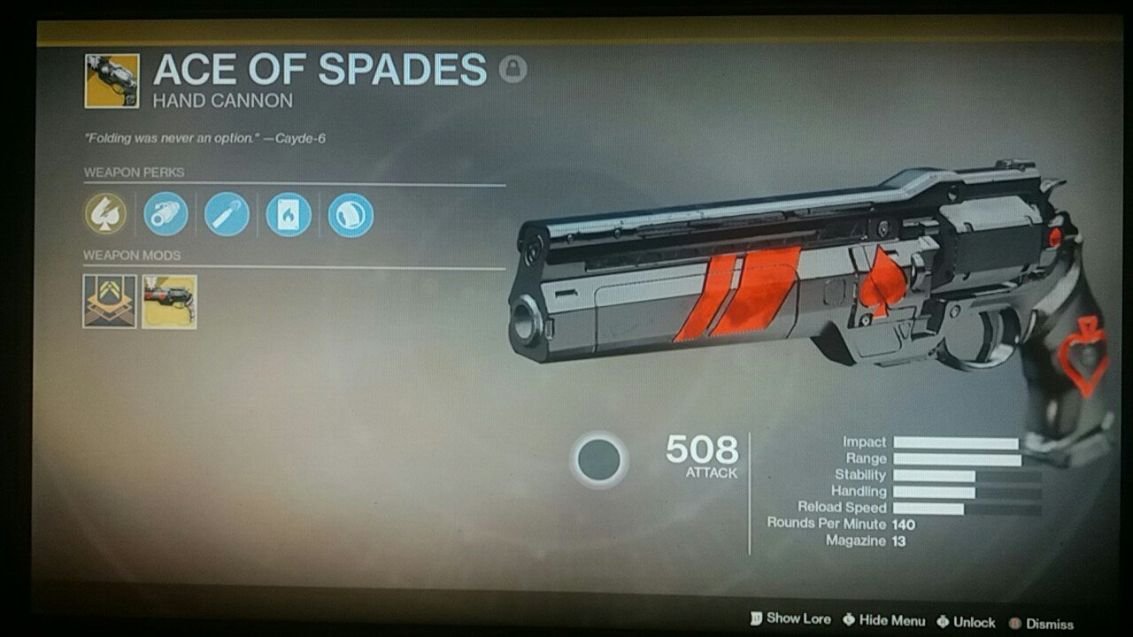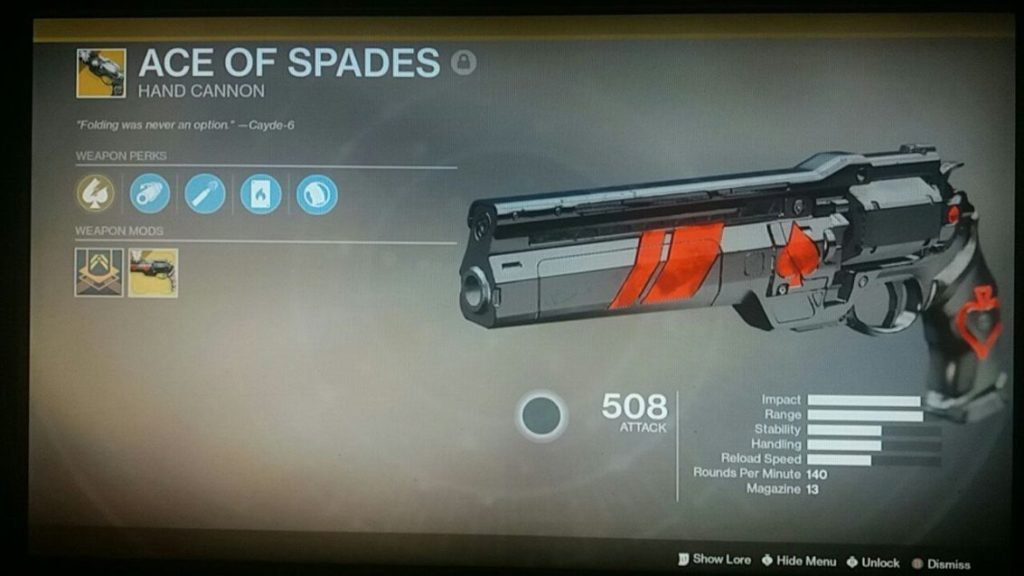 About Ace of Spades in Destiny 2
Many game fans are glad that Ace of Spades has made a return in the game and can once again be acquired without playing the Shadowkeep and Forsaken expansions. According to the lore, this weapon was crafted and designed by Banshee-44 and made especially for Cayde-6. However, it was stolen by Uldren Sov and he used it to kill him, much later, it was retrieved by Guardians. Ever since the "Beyond Light" expansion went live, devs included new ways for players to get their hands on Ace of Spades and we've mentioned them all below.
How to get Ace of Spades in Destiny 2?
The good thing is that you don't need to complete frustrating quests in order to get your hands on Ace of Spades as it can now be obtained from the exotic kiosks in the tower. You can find it next to the Monuments to Lost Lights. Keep in mind that Ace of Spades is quite pricey and would require the following materials, which we've explained below how you can farm them.
x125,000 Glimmer
Glimmer is one of the currencies in Destiny 2 that can be earned easily by doing activities like patrol, gambit strikes, and public events. One of the special spider NPC also offers Glimmers as a reward by trading various materials, however, make sure not to sell Etheric Spiral as it'll be needed later in the game if you wish to obtain Ace of Spades.
x200 Etheric Spiral
Etheric Spiral can be a pain to farm in Destiny 2 and is a planetary substance found on the Tangled Shore. If you have a Wombo Detector mod, you can easily sense cache and resources within 50m range and it should be on your inventory. After that, you can begin farming for the material. Attempting Spider's bounties is a steady way to gain Etheric Spiral. After completing the bounties, the hidden cache locations will be visible on the map, head to their location and open them, they'll grant you Etheric Spirals.
Exotic Cipher
Exotic Cipher can be acquired by completing Xur's quests and buying the season pass. Xur's location changes frequently and here's how you can track him.
x1 Ascendant Shard
If you're looking for Ascendant Shards, they can be bought from Banshee-44 in the tower. You can check out our guide if you're looking to farm Ascendant Shards in Destiny 2.
Once you have plenty of the abovementioned materials in your inventory, venture back to Monuments to Lost Lights in the tower and buy the exotic hand cannon. Cayde-6 even addresses anyone who's putting the effort to acquire Ace of Spades in his last will and testament.
We hope that you enjoyed reading this article, stay tuned for more updates at Digistatement.