It feels like nature has decided to hit with full force as the year 2020 has seen the wrath of the creator. Humans are continuously mining the earth resources at a rapid rate & the pollution of air and water is also reaching at alarming levels. The balance & rhythm of nature is somewhat getting disturbed which is resulting in natural calamities.
First, we have seen the Australian fires which claimed the lives of many animals. Second, the coronavirus pandemic, which has hit almost every nation on the earth. The COVID-19 outbreak has already claimed over 100k lives.
And now, Delhi felt the rage of Mother Nature, when earthquake tremors shook India's capital today evening. Early reports are suggesting that a magnitude of 3.5 Richter scale hit at 5.45 pm on Sunday evening. The epicentre is reported to be East Delhi. This information has been confirmed by Satyanarayan Pradhan, the DG of National Disaster Response Force.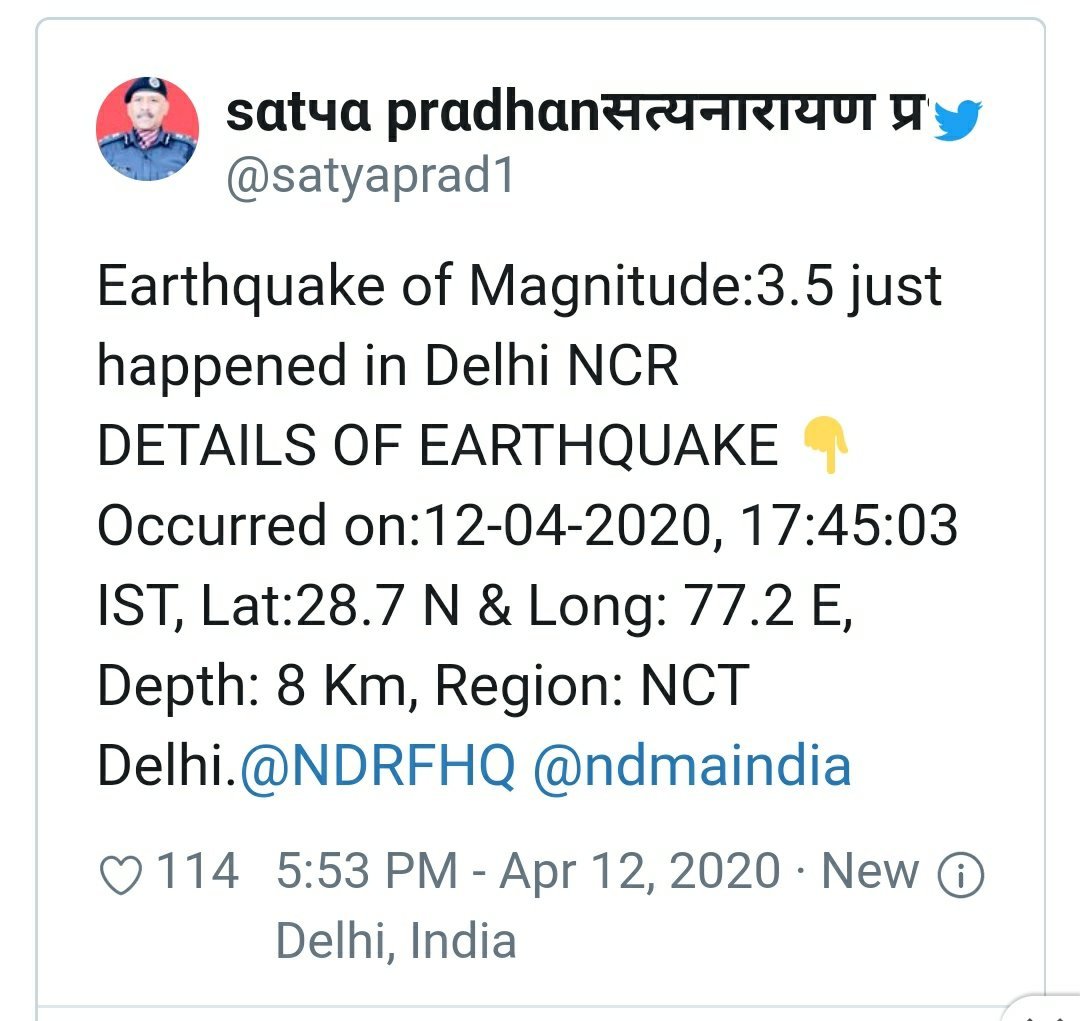 Also, the National Center of Seismology website confirms that the 3.4 Magnitude earthquake whose epicenter is around North East Delhi came around at 5:45 pm. Have a look at the screenshot of the website image which affirms the same.